This post is brought to you by a partnership with Dr Pepper Snapple Group. However, all opinions are my own and this is a cause near and dear to my heart.
In May, I was able to attend a Pick Pack Play Day, where over 3,600 pieces of sports equipment were sorted by volunteers from Dr Pepper Snapple Group and Good Sports, and then donated to three deserving organizations here in Las Vegas!
After everyone was done sorting over $65,000 worth of sports equipment, the items went directly to the three organizations- the Boys & Girls Clubs of Southern Nevada, the YMCA of Southern Nevada, and After-School All-Stars. Combined, the equipment received by the organizations will impact the lives of over 30,000 kids over the lifetime of the items, which is truly an astounding impact!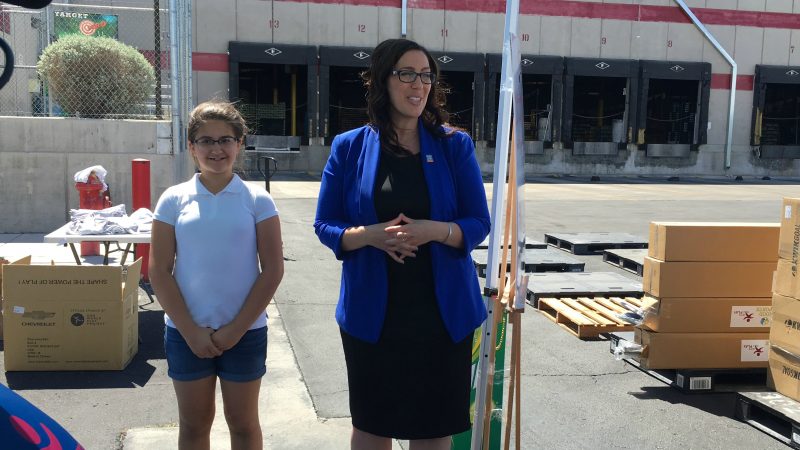 During the event, we were able to hear from one of the After-School All-Stars students, Janie. Janie is a member of the Youth Advisory Board of After-School All-Stars, which is composed of a youth representative from each of the 14 school sites that the program serves. She came to the sorting site to represent the program and say thank you to Dr Pepper Snapple Group and Good Sports, and we could see how much it would mean to her and her friends in the program.
"I just wanted to start off by saying thank you so much. My school is a really active school and we love sports. Right now, we can't even express our gratitude to you guys. When the sports equipment arrives at my school, they will be so happy," she said.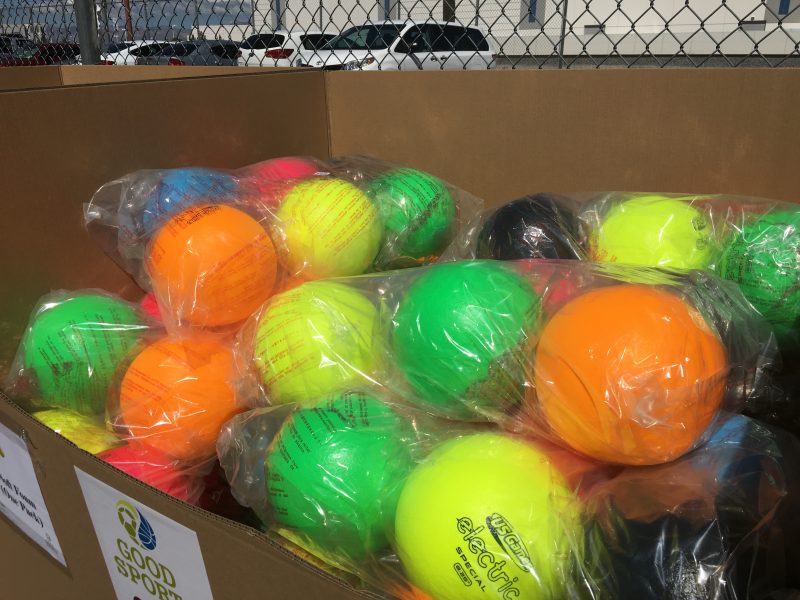 The Boys & Girls Clubs of Southern Nevada was incredibly grateful as well. According to Gabriel Suarez, a member of the organization, they recently divided the new sports equipment between the 14 Las Vegas Clubhouses and the kids were ecstatic! "We are so appreciative to have great partners like this in our community," Suarez said. The Boys & Girls Clubs of Southern Nevada serve 22,000 youth annually between their 14 Clubhouses and 2 summer locations, so the equipment is going to be put to good use! The donations from the Pick Pack Play Day event were dispersed evenly between the locations and will be used to teach the kids how to interact with each other. It will also teach them good sportsmanship skills, along with promoting a healthy lifestyle by staying active.
The Pick Pack Play Day has made a huge impact on so many Las Vegas children. We are fortunate to have so many great organizations nearby to get so many of those children involved, including the deserving groups who received brand new sports equipment for their participants as a result of the event. Those children will be given the opportunity to get active and get moving with brand new equipment that isn't worn out and was donated with them in mind. And to a kid, that can mean the world.
While this year's Pick Pack Play Day has already occurred and donations have already been received, Dr Pepper Snapple Group hosts several different events like this year-round and nationwide. As part of their Let's Play initiative, they work with Good Sports to provide grants for sports equipment to help make active play possible and also with KaBOOM! to help build and improve playgrounds in underserved areas. You can learn more about the impact Let's Play is making, as well as get ideas for fun ways to play with your own kids, on the Let's Play website.