This post is brought to you by a partnership with Dr Pepper Snapple Group. However, all opinions are my own and this is a cause near and dear to my heart.
We all know that learning is important for kids, but did you know that play is incredibly important as well? Being active and playing games has a huge effect on children in so many ways- playing helps with fine and gross motor skill development, social skills, cooperation, problem solving- the list goes on and on.
Unfortunately, play is becoming less and less common in schools, and many kids don't have access to the tools they need at home. Many children attend after-school programs that can't afford new sports equipment and that makes it hard for them to get enough play time.
Let's Play is an initiative that Dr Pepper Snapple Group started to make a difference by helping kids get the tools they need to play. Through Let's Play, Dr Pepper Snapple Group partners with two non-profit organizations, KaBOOM! and Good Sports, to build and improve playgrounds and provide grants for sports equipment to help make active play possible.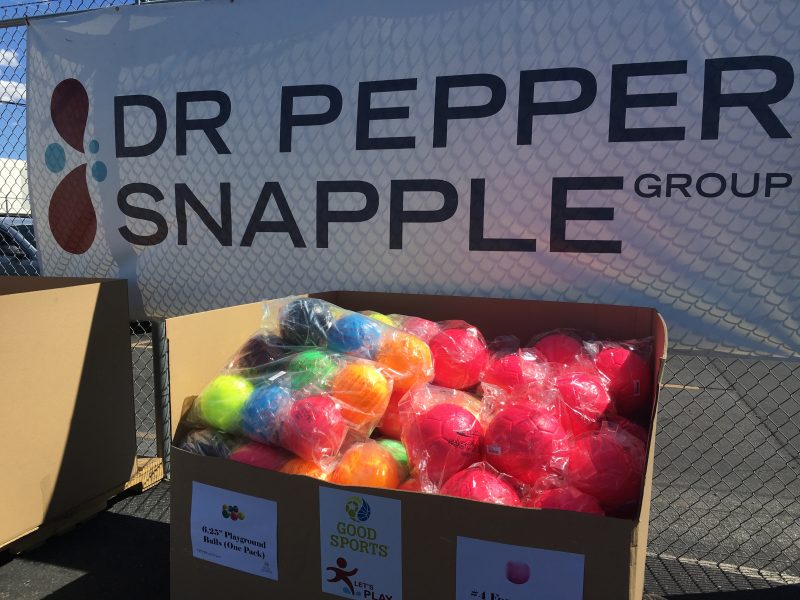 Last month, I had the privilege of attending a Pick, Pack, Play Day in partnership with Dr Pepper Snapple Groups Let's Play nitiative and Good Sports which is a great non-profit organization that provides athletic gear, footwear and sports equipment to child-serving community organizations that help connect kids with sports equipment all around the country.
During the Pick, Pack, Play Day 3,636 pieces of sports equipment provided by a grant from Dr Pepper Snapple Group's Let's Play initiative were sorted, boxed, and delivered to three deserving organizations right in my backyard! The three organizations benefiting from the Las Vegas Pick, Pack, Play day were the Boys and Girls Clubs of Southern Nevada, YMCA of Southern Nevada, and After-School All-Stars. Donations included soccer balls, basketball, mesh jerseys, and so much more- even hockey sticks!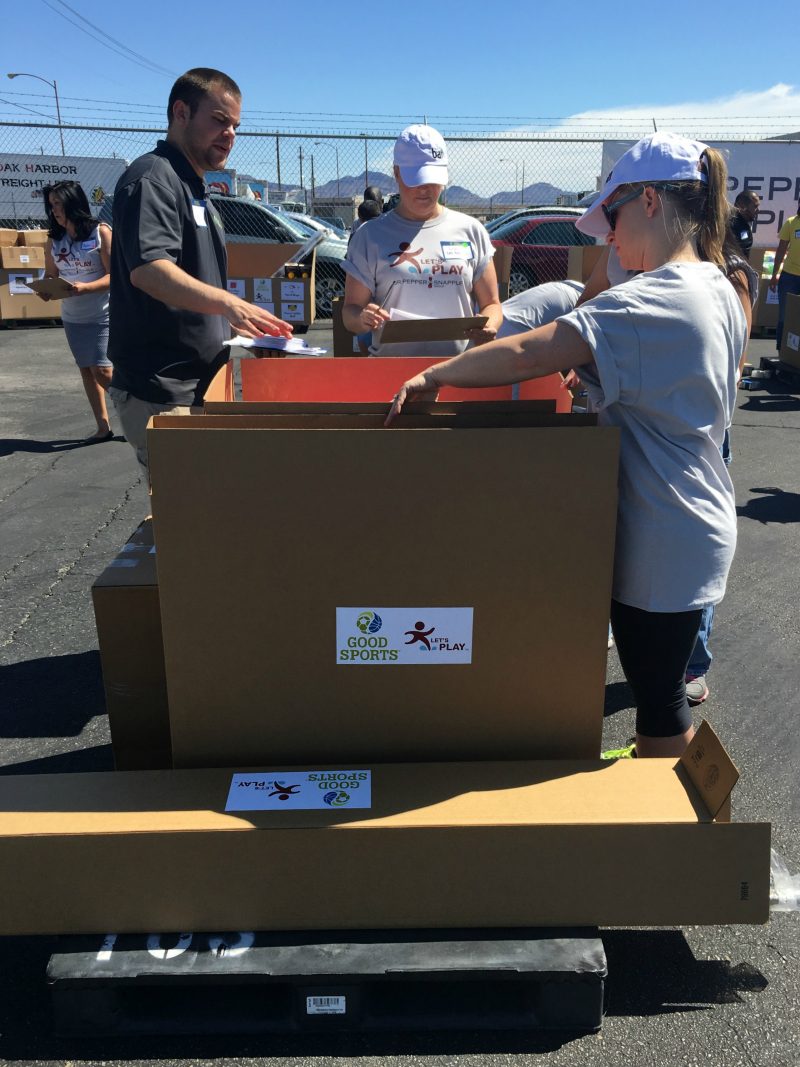 Good Sports, Dr Pepper Snapple Group, and representatives from the organizations were all there helping sort the goods. The equipment was on pallets and the volunteers from Dr Pepper Snapple Group were given checklists that showed what each organization needed and empty boxes to fill. They followed the checklists and filled the boxes and then exchanged them for new ones. Each box even had a hand signed certificate with well wishes for the kids. Overall, the process took just under two hours- but the time just flew as everyone worked together to sort the donations!
During the event, we heard from the organizations that were going to receive the donations, and we even got to hear from one of the After-School All-Stars participants. She talked about what an impact it will make for her and the other kids in the program, and it was clear that it was really a life changing thing for these kids who wanted to be able to play sports but otherwise wouldn't have access to good, quality equipment to make that possible.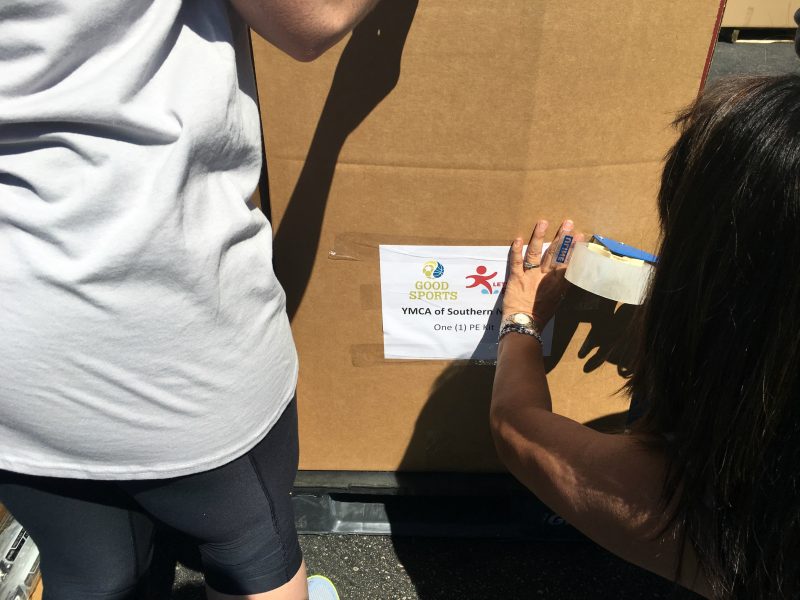 Over two hours, people from Good Sports and volunteers from Dr Pepper Snapple Group sorted over $65,000 worth of equipment which will affect the lives of over 33,000 kids over the lifetime of the equipment. All of the equipment was delivered that same afternoon, so it's already being played with and making a difference in countless lives.
I love knowing that so many kids in my own backyard were able to benefit from the generosity of everyone who volunteered at the event, and of course those who donated to make the day happen in the first place. Thanks to Good Sports, Dr Pepper Snapple Group and the Let's Play initiative, there are roughly 33,000 more happy kids in Las Vegas!
Be sure to follow Let's Play on Facebook & Twitter to see what good they'll be up to next!