These days, Zac is constantly running to the kitchen for snacks. It's not that surprising- he's been growing like a weed and since brother is home for the summer, he's burning off lots and lots of energy!
Whenever we go to Target, we check out the snack options in the baby section. While Zac is firmly in the toddler stage, Gerber has snacks that are perfect for his current stage and they are made with excellent ingredients! On our last trip to Target, Zac spotted the new Lil' Beanies snacks! He was so excited to try them, he tried to buy them all!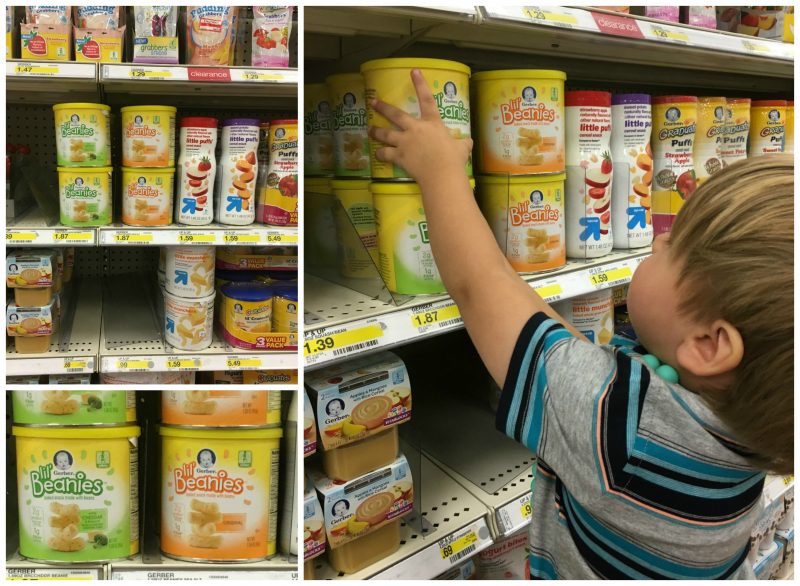 As soon as we got home he started asking for snacks, so we gave the Lil' Beanies a try. I wanted him to try them because they are made with beans- something he doesn't eat nearly enough but are really good for him! Each serving of Lil' Beanies has 2 grams of protein and 1 gram of fiber, and absolutely no GMO ingredients. They come in two flavors- Original and White Cheddar & Broccoli.
While the nutrition is absolutely important with any snacks, it's also important that he likes the taste. Luckily, he absolutely loves them- and so does Shane! The Lil' Beanies really have been fueling playtime around here! Whether we're doing sidewalk chalk or playing in the sprinklers, they make a great snack and they give him the fuel he needs to keep playing, all summer long.
You can find Gerber Lil' Beanies in Original and White Cheddar & Broccoli at your local Target store. Click here to learn more about Lil' Beanies!