The difficult thing about superfood trends is that some of them are more legitimate than others, but it can be hard to tell which ones are actually worth your time. For example, some superfoods may be amazingly healthy, but they are extremely expensive or difficult to actually incorporate into your diet. On the other hand, there are some foods that are advertised as "superfoods" but aren't actually all that much different from non-superfoods. When it comes to deciding which superfood you should actually try, it's important to separate the facts from the hype.
Bone broth is an amazing superfood that actually lives up to the hype. It's fairly simple in concept, literally a broth made by cooking bones with water for a long period of time. This cooking method pulls out all the great nutrients, such as gelatin, and makes it easy to get all those benefits in a delicious broth. It's a concept that has existed for thousands of years, which is one of the reasons there is so much evidence of its benefits. Bone broth is praised by doctors, dieticians, and cooks alike for its health benefits and great taste.
Fortunately, bone broth is a true superfood that is not only well-documented, but also simple to add into your diet. It's delicious and can be used in several ways, and it has a long history of research and evidence proving it's healthy claims. If you are looking for a great way to add a healthy habit to your life, here are three reasons bone broth is a fantastic choice.
Support Your Immune System
Your immune system is your body's defense against all sorts of bad things, so you want to do everything you can to give it the support it needs. Bone broth has a high concentration of minerals, especially those found in bone marrow, and these can help keep your immune system strong. There's a reason that chicken soup is listed as a natural remedy when you are sick. Aside from the soothing comfort of a warm bowl of soup, the broth itself is packed with vitamins and minerals to help you bounce back from that cold quickly.
Fight the Effects of Aging
Some of the most common troubles associated with getting older are sore joints and sagging skin. Collagen is known to help your skin and hair look younger. In fact, it's the most common ingredient in beauty products to "plump" the skin. Glucosamine has been prescribed for years to help fight against joint pain. The great news about bone broth is that it has both collagen and glucosamine as naturally created nutrients. Instead of finding collagen creams and taking glucosamine supplements, you can get the benefits of both my adding bone broth to your diet.
Sleep Better and Have More Energy
Many people who add bone broth to their diets notice a substantial boost in energy. Additionally, one of the nutrients in bone broth is glycine, which has been shown to improve both sleep and memory in several studies. Of course, getting better sleep is another factor in having more energy, so it's no wonder people who add in bone broth notice a significant increase in their health. Bone broth also offers several more healthy benefits even beyond more energy and better sleep.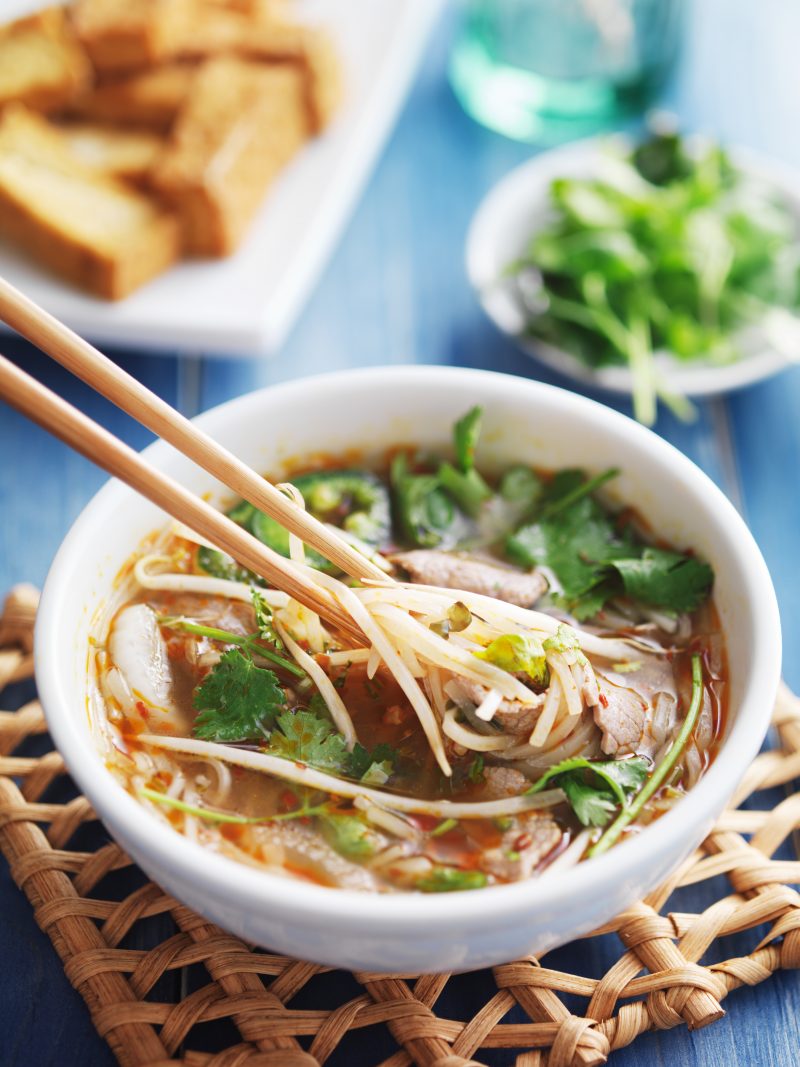 How to Add Bone Broth to Your Diet
If you want to try bone broth and see what health benefits it can bring to your life, the easiest way is to buy broth. You can find premium varieties that are made with vegetables and seasoning, or you can opt for a pure version which has no vegetables or seasoning. While you may be able to find bone broth at a local natural foods market, it may be easier and more economical to order it through a delivery service. No matter which one you choose, you can look forward to feeling healthier and more energetic.
There are several different ways to consume bone broth. Some people enjoy sipping it from a mug in place of their usual morning coffee. This is definitely the way to get the most concentrated serving of broth. If you're not quite ready to try that method yet, you can use bone broth to make soup, stew or even use it in place of water when cooking rice. No matter which way you choose to consume it, bone broth can be a healthy and delicious superfood addition to your diet.
This post was written by a guest contributor.