This post is sponsored by Everywhere Agency; however, all thoughts and opinions expressed are my own.
I love everything about Christmas. The pretty lights, the food, and of course, giving gifts! The only problem? That all adds up- FAST. It's a good time of years to find things on sale, but the truth is I just don't have time to sit and compare prices, drive around to different stores, deal with price matching, or cut out coupons. I need to save money while also saving time- and this year I found a way that's even easier than I could have imagined!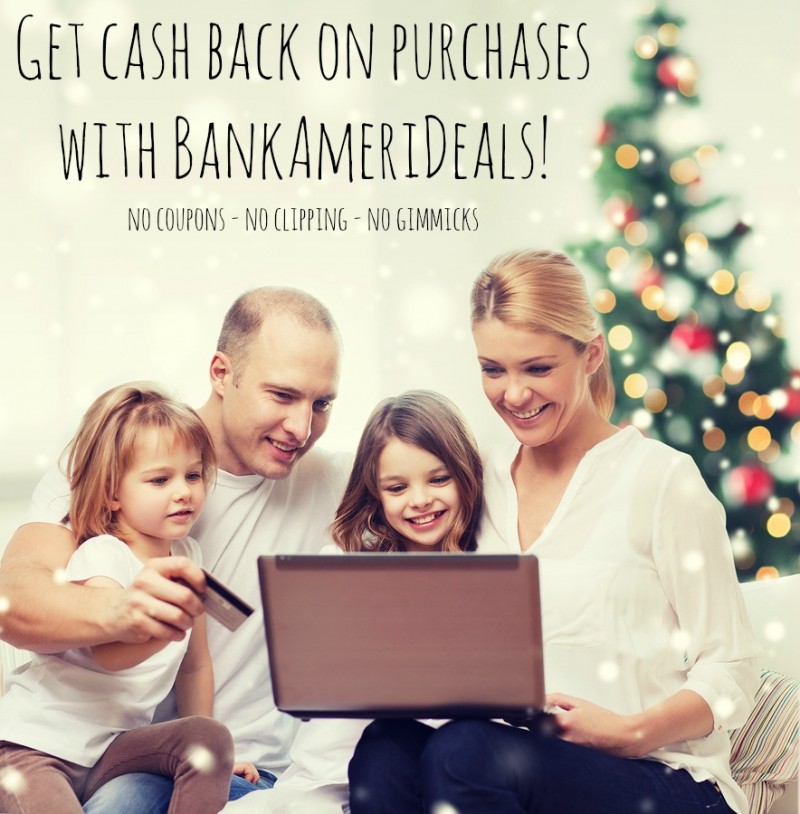 I bank at Bank of America, and they have a cool program called BankAmeriDeals. Using the BankAmeriDeals app or website, you can log on and see what offers are available to you through your debit or credit card. The offers are saved electronically before you even get to the store, so these offers don't require anything extra from you since you'd be using your debit or credit card anyway!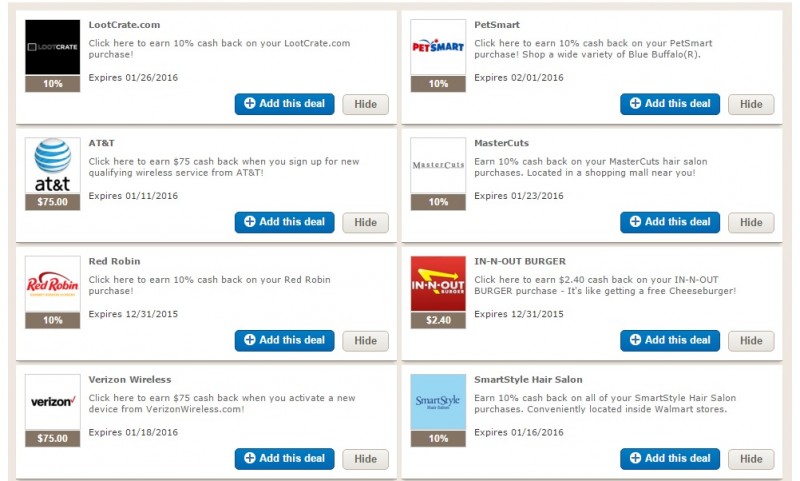 One of the cool things about BankAmeriDeals is that they tailor your offers to your interests! The offers are for stores you already shop at or that you may be interested in based on your other purchases. Not everyone has the same offers, but you'll have offers that match your spending habits! You may find things like 10% cash back at Petsmart or 50% cashback on a subscription to ABCMouse.com. I even had an offer for $2.40 cash back on a purchase at In-N-Out- the same price as a cheeseburger! There were many stores on the list that have great gifts, like Gap Factory, Finish Line, Lucky Brand, Origins, Under Armor, Harry & David, Michael's, Kmart, Sears, Sports Authority, and more!
Another nice thing about the program is that I know it's safe. It's through my bank, so I know that my information is secure and that the company is authentic. I don't have to wonder if my information is being stolen- or if I'll ever actually see that cash back! I can rest easy and fill my shopping cart knowing that it's a safe program.
So what am I going to do with all the cash I get back from these purchases? I'm going to buy myself a Christmas present!
If you don't use Bank of America, don't give up hope! Your bank may have a very similar program so be sure to check with them to find out. If you do use Bank of America, click here to find out more!
What store would you most want to earn cash back from this time of year?