When the weather starts to get chilly, it means that it is high time to ditch the shorts and tank tops and break out the coats and scarves. While winter is not the same everywhere, a great deal of people have to put up with snowy conditions and frigid temperatures. What's more, there is a whole new set of rules that come into play with basic auto care. Here are a few helpful little tips to get you and your car through this winter without a struggle.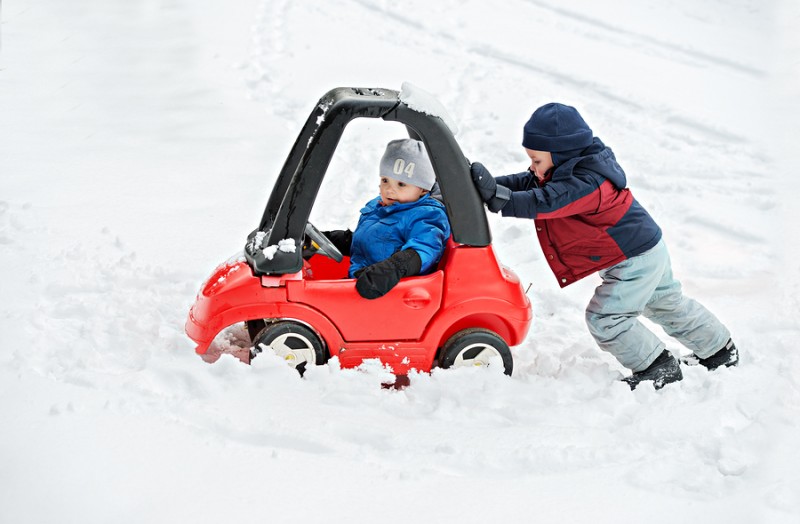 Windshield Wipers
When you're caught driving out in a snowstorm, functional windshield wipers can make or break the situation. An excellent way to prepare your car for the upcoming season is by changing the blades on your windshield wipers. Though the life expectancy of a windshield wiper blade is roughly two to three years, this should definitely be an area that you check out while performing maintenance before the start of the season. Change your blades if necessary and you'll be guaranteeing a clearer view when the snow starts to come down.
Battery Power
Certain systems are more easily affected by cold weather than others. The battery in your vehicle, for example, might malfunction due to inclement conditions. While it is not common for a battery to completely fail, it is still a distinct possibility. It is better to be safe than sorry when dealing with your battery, so have your systems inspected by the right professionals before the temperature drops too low. This can help you to avoid getting stuck out somewhere because your car won't start.
Gas it Up
One area of auto care that you can easily maintain yourself throughout the season is providing enough gas for your vehicle. Having at least a quarter of a tank of gas is a great way to avoid more severe problems in the winter. When there is not enough gas in the tank of your car and there is an overnight freeze, it can lead to the fuel tank cracking which can lead to some hazardous conditions for you and your vehicle. Make sure to stop by the gas station when you're on your way home to keep things running the right way.
Keep it Hot
While some systems should be checked out so your car runs properly, others should be inspected so you are comfortable throughout the season. The heating system in your car is all that stands between you and the terrible conditions outside. Chances are you have not used your heater in close to a year, which means you have no idea whether or not it is currently working the way it should. Have your heater and related systems checked out by professionals and you will be able to keep nice and toasty when you're stuck in traffic or trying to run errands.
When you take the time to have your systems inspected you will be able to guarantee a functional car throughout the coldest of times. There are several other important areas to keep in mind as well, and to know the exact needs of your car it is a good idea to check the owner's manual.