For almost 50 years, Sesame Street has been a favorite of babies, toddlers, and preschoolers. One of the most beloved characters is of course Elmo, who through some amazing toys has become just as big a part of children's lives offscreen as on. It's not hard to see why- Elmo makes for a perfect cuddle buddy, is sweet and kind, and can always make kids laugh!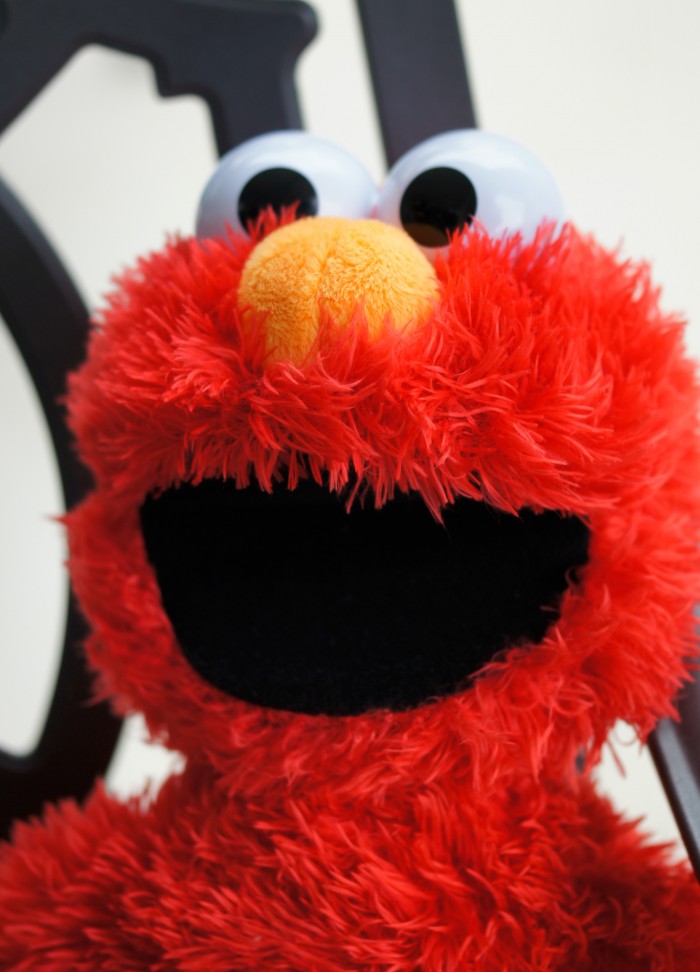 One of Zac's new buddies is his Playskool Sesame Street Play All Day Elmo toy, which he loves to play with! Since Elmo spans a wide age range, the toy has 2 modes of play so that both older and younger children can have fun. We have Elmo on the younger setting since Zac is just a year and a half old, and he enjoys fun activities like tickling Elmo and squeezing his nose!
Elmo also has a preschool mode, where kids can take Elmo to the next level by playing games and activities. Elmo knows how to play pat-a-cake, dance to a freeze game, play "Red Light, Green Light", make animal sounds, and more! I love that when Zac is ready, one of his favorite toys will continue to grow with him. The games that Elmo can play in Preschool mode include:
-Hop and Count
-Pat-a-Cake
-Freeze Dance
-Animal Sounds
-Elmo Says
-Color Guessing
-What's Up in the Sky
-Red Light Green Light
While Zac gets an absolute kick out of tickling Elmo, one of his favorite ways to play with him is by just cuddling with him! Elmo makes for a great bedtime buddy- he plays a soft lullaby when you squeeze his nose!
The Playskool Sesame Street Play All Day Elmo toy is geared toward ages 18 months to 4 years old, and can be found at many retailers right now! You can learn more about Play All Day Elmo here.
Do your kids love Elmo?