Now that it's officially Spring, I've been spending a lot less time in the kitchen. Between extra homework and projects for the end of the school year for Shane and trying to get outside more before it gets too hot, I'm just not wanting to spend my entire evening in the kitchen.
Pasta is one of my favorite things to cook, but sometimes it seems to take forever! So, I've compiled this list of 30 Pasta Dishes that you can make in under 30 minutes each! If you love pasta too, don't forget to bookmark it!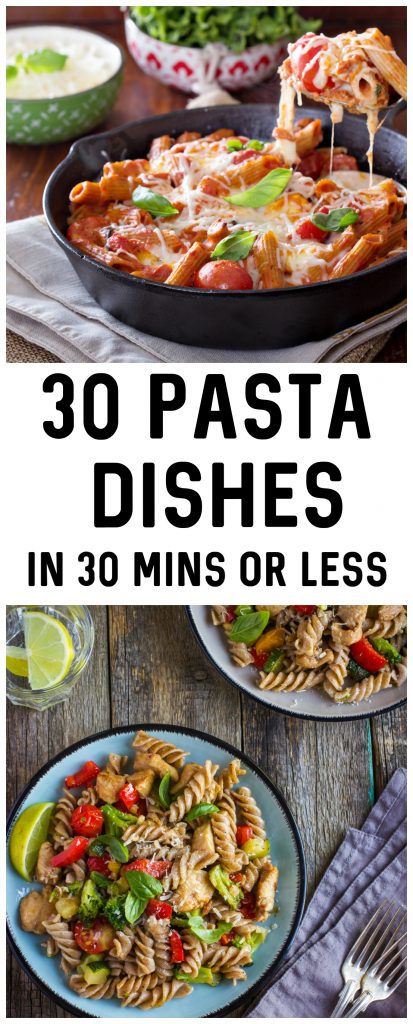 Shrimp Avocado Linguine
Tomato Basil Pasta with Kalamata Cream Sauce
Roasted Red Pepper Macaroni and Cheese
Spaghetti Aglio e Olio
Garlic Parmesan Orzo Primavera
Toasted Walnut Pasta
Zucchini and Lemon Spaghetti
Pasta with Spicy Tuna Sauce
Spicy Sausage Tortellini Soup
Vibrant Spinach Mac and Cheese
Lemon Garlic Pasta
Simple Mediterranean Pasta Salad
Cajun Mac and Cheese
One Pot Chicken Enchilada Pasta
Gemelli Pasta Pesto
Baked Caprese Ravioli
Chipotle Chicken Pasta
Vegan Vegetable Tomato Sauce Chickpeas
Breakfast Pasta
Edamame Noodle Salad
Sausage Eggplant and Kale Pasta
Creamy Garlic Shrimp Vegetable Pasta
Linguine Bolognese
Tortellini and Spinach Soup
Pizza Pasta Salad
Broccoli Pesto Salad
Sun Dried Tomato Almond Pesto Linguine
One Pot Thai Shrimp Pasta
Brown Butter Parmesan Spaghetti
Fried Tortellini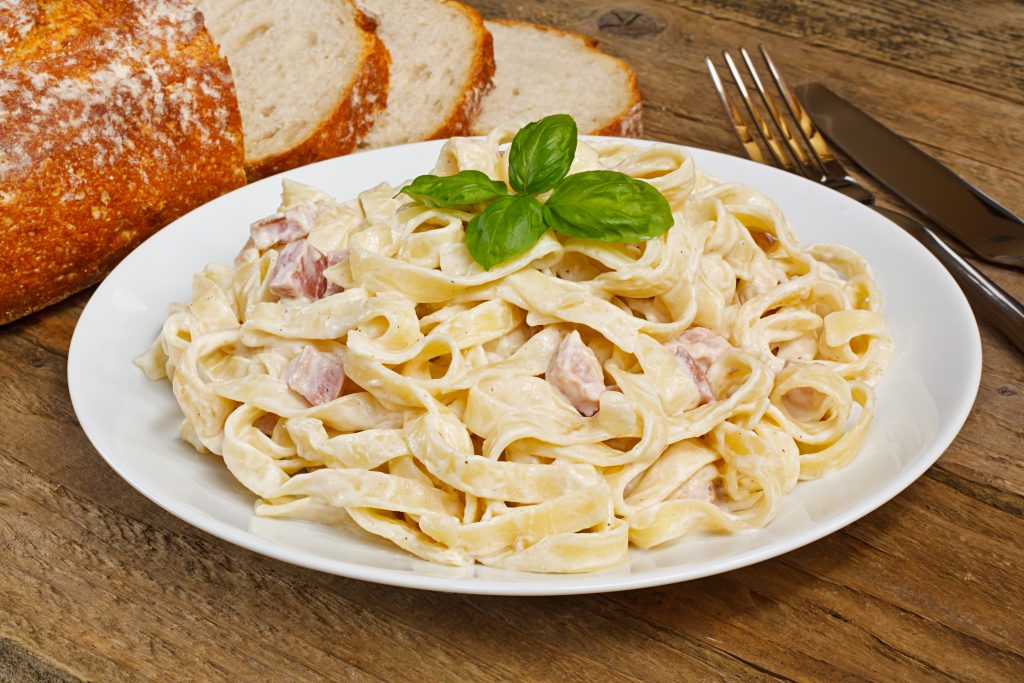 Bonus: Here are a few pasta recipes from my own archives in case you missed them!
Easy Sun-Dried Tomato Pasta
Pumpkin Parmesan Pizza Sauce
20 Minute Chicken Bruschetta Pasta
Sweet Basil & Garlic Pasta Sauce
Barilla Veggie Farfalle with Roasted Red Pepper & Pine Nuts
What's your favorite pasta recipe?