They say the way to a man's heart is through his stomach, but the same could totally be said of most women. In fact, chocolate has been used as an aphrodisiac for centuries! Modern research indicates that it's all psychological, but it still wouldn't hurt to indulge in a bit of chocolate on Valentine's Day.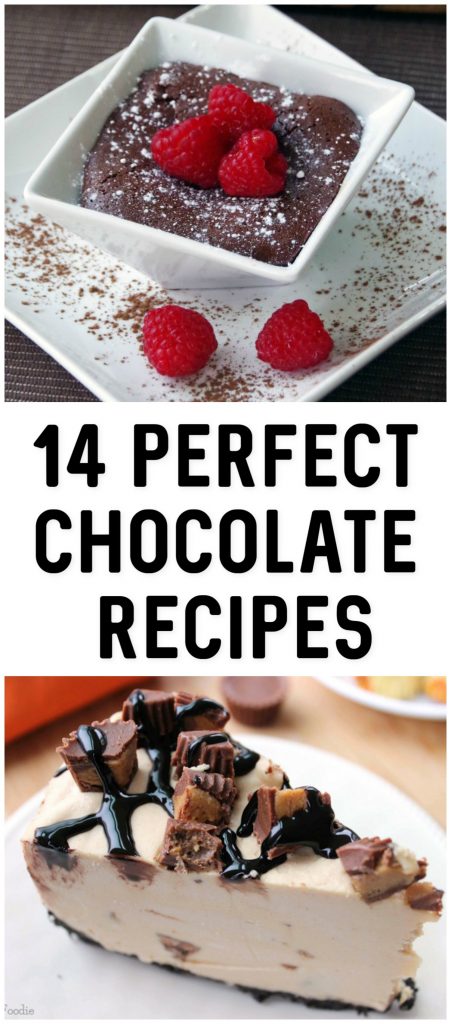 With that in mind, I've collected 14 of the best chocolate treat recipes for Valentine's Day! Scroll through the list below for inspiration for next weekend, or just find a new favorite to try for another special occasion. Whatever you make and whenever you make it, don't forget to save me some!
14 Romantic Chocolate Recipes
Peanut Butter Chocolate Meltaways
Homemade Brownies with Strawberry Frosting
Valentine's Day Chocolate Bark
Frosted Chocolate Heart Cookies
Peanut Butter Cup No Bake Cheesecake
Homemade Rocky Road Gourmet Hot Chocolate
Vegan Dark Chocolate Pomegranate Mousse Cups
What's your favorite way to enjoy chocolate?