This article is sponsored by Viva Vantage and Walmart. All opinions are my own.
Yesterday, Shane started kindergarten. It was hard to say goodbye and leave him in that classroom, but I just barely held it together. Part of the reason I was able to stifle the tears is that he went to preschool last year, so this wasn't really the first time- even though kindergarten is more official and "real". The other reason is that we've been preparing for this day for months!
One of the things we did to get ready for back to school was go shopping for our school supplies. Shane's school provides all of the supplies he will need, but they did send home a list of optional supplies that the classroom could use. We are fortunate enough to be able to contribute to the class, so we have been picking up some supplies the last few weeks!
Here's what we got:
-baby wipes
-cleaning wipes
-storage bags
-glue sticks
–Viva Vantage paper towels
Why Viva? Viva Vantage paper towels, available at Walmart, are high quality paper towels at a low price! I didn't want to send Shane with paper towels that would just break apart when the kids tried to use them, but I also didn't want to spend more on class supplies than his clothing. Since Shane's in kindergarten, I anticipate there being a lot of arts & crafts messes for them to clean up- and that's not easy with thin paper towels! These paper towels stretch, making it easy for little hands to clean big messes.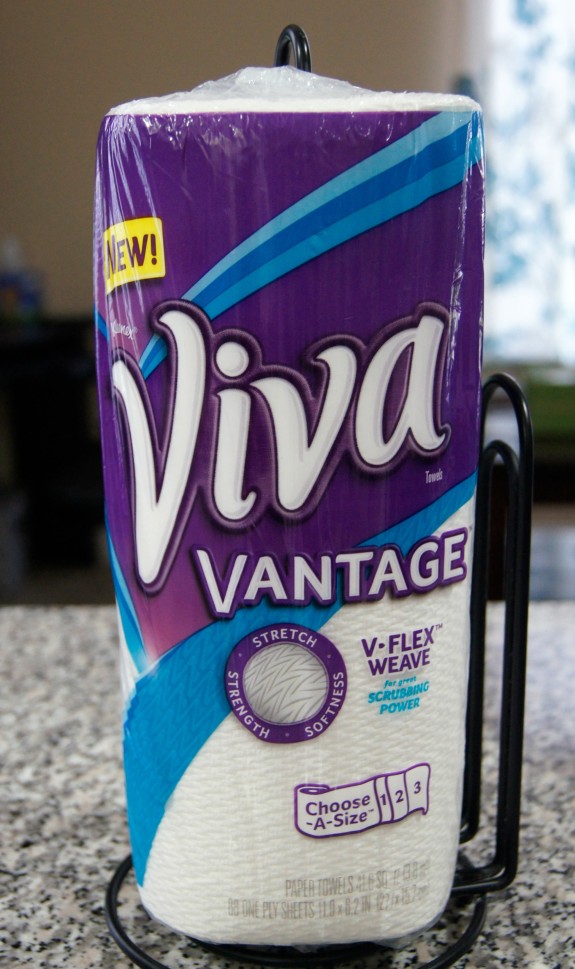 Viva Vantage Towels are made with a revolutionary V-Flex Weave, which provides stretch- which in turn helps deliver great scrubbing power! They also have sponge-like absorbency to help soak up major spills. That makes them the perfect paper towels- not just for at school, but at home, too! We picked up some extra rolls while we were out so that we can clean up any messes the boys throw our way.
Buy It: You can find Viva Vantage Towels at Walmart or at Walmart.com.
How do you handle big messes?