I am a member of the Collective Bias® Social Fabric® Community. This shop has been compensated as part of a social shopper amplification for Collective Bias. #cbias
I don't have a lot of spare time these days. Not that I ever really did, but the little bit of down time I used to spend on the computer while Shane was at school is now spent feeding the baby, changing his diapers or rocking him to sleep. Any time I manage to spend refreshing my twitter feed is now usually done from my phone, one handed, while holding and even often nursing a baby.
Since I'm always multi-tasking (like every mom ever), I am loving Amazon's new way to shop. With #AmazonCart, you can shop Amazon's millions of products without ever leaving Twitter! Here's how it works: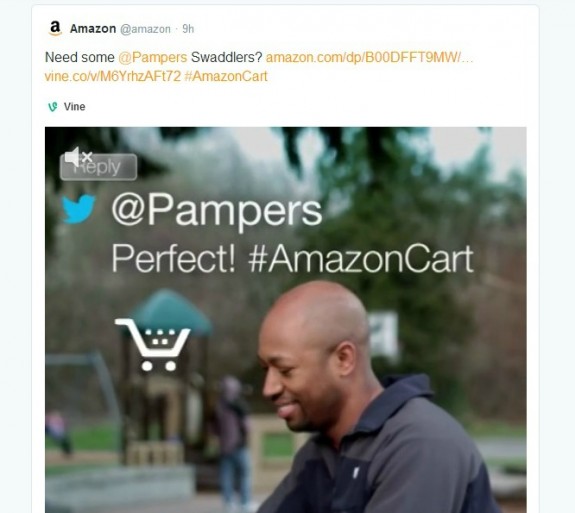 When you're on Twitter and you see a link to an Amazon product in a tweet, you can add it to your cart by retweeting that tweet and adding the hashtag #AmazonCart.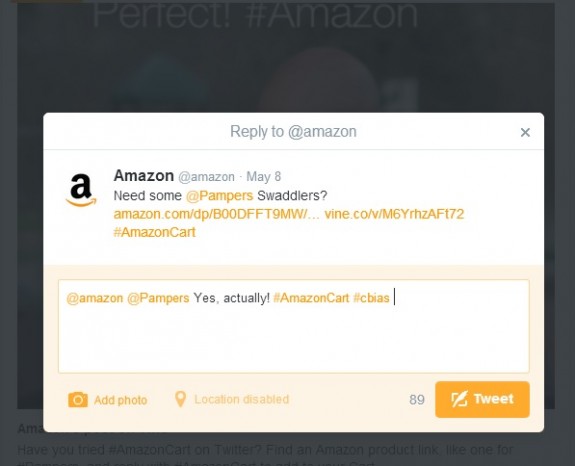 The first time you do this, you'll get a tweet from Amazon prompting you to set up your account.
This is crazy simple- you just click on a link and it will ask if you allow Amazon to connect with your Twitter account. Click yes and then you're set up for good! (And no, your twitter email address and amazon email address do not have to match.)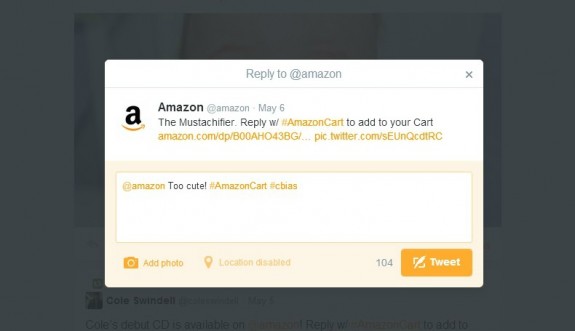 Once you have set up your account, in the future, any time that you RT and hashtag #AmazonCart, the product will go into your cart. It will not automatically be purchased, so you can use this to save things that you want to look into further or things that you need but aren't quite ready to buy yet. When you are ready to buy it, just go to Amazon.com and check out!
I used the #AmazonCart to buy a box of diapers and this adorable pacifier for Zac. With the diapers I had to change which size was selected, so make sure you're careful with that, but it still made it so much faster to order them than switching apps, searching for diapers, deciding on a kind, etc.
Whether you are multi-tasking all the time or just want a faster way to shop on Amazon, be sure to give the #AmazonCart a try! You can view a short video here to see it in action.
Would you ever use #AmazonCart? What do you buy most often on Amazon?