Sponsored by Lunchbox, all opinions are 100% my own.
When I was little, I wanted to be just like my mom. As a toddler, I walked around in her high heels, carrying around her keys. As a kid, I wanted to be a painter like her, and even tried my hand at a few pieces. They weren't exactly masterpieces, but I still have them- signed with my name, and the addition of a middle initial, despite not having a middle name, because for a few years, I decided to take on my mom's name as a middle name. As a teenager, we didn't often see eye to eye, but I wanted her blonde hair, her long eyelashes. I wanted to grow up to be a great mom like her.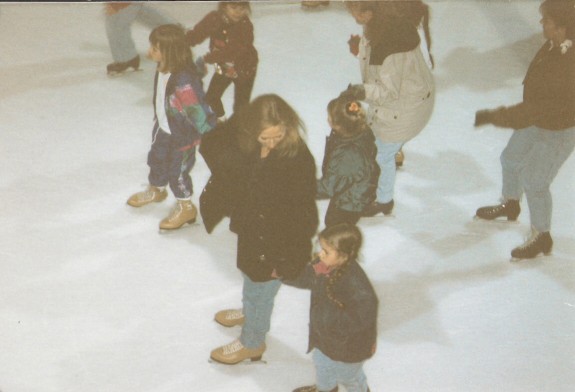 My mom & I, age 6
Now that I'm the mom, I see bits and pieces of her in myself, sometimes when I least expect it. But of course there are also the moments that we all have where I doubt my abilities as a mother. On a night where I've had less patience than was needed or when taking care of Zac meant I just didn't have time to do the activity I promised Shane, I wonder if I'm good enough to be called "Mom".
Me, my mom, my sister & my brother, 2006
But then I realize that my mom probably had those moments too. She probably looked in the mirror at the end of a long day and sighed, promising to do better tomorrow. I know I do that, and I'm starting to realize that it's one of those universal "Mom" things, as much a part of motherhood as stretch marks & bags under the eyes. But the thing is, I loved her as she was. We had our differences sometimes, sure, but she was a great mom. And so am I.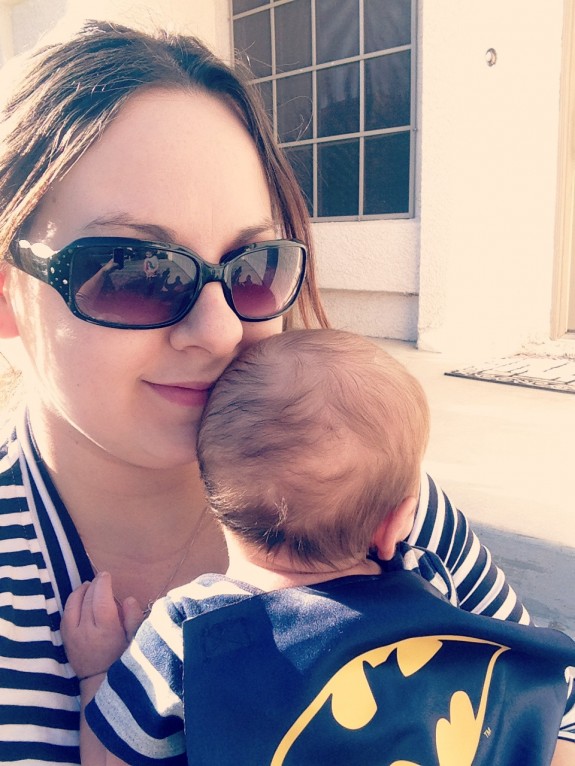 Me & my little Batman
When I have a rough day with the kids, and I'm tired or stressed or doubting myself, I know that one day, my kids won't remember that I didn't let them have two desserts or that I forgot to record their show. They won't remember that I didn't have time some days to put makeup on or that when they were babies I often went days without washing my hair. They'll remember that I loved them. And the love from a mother to her child? That's real beauty.
Dove and Walgreens are committed to building positive self-esteem and inspiring women to reach their full potential, acknowledging that beauty is defined in different ways. This Mother's Day, they are encouraging Moms everywhere to look at their reflection and smile back. Enjoy the beauty that is you- inside and out, as a mother and as a woman.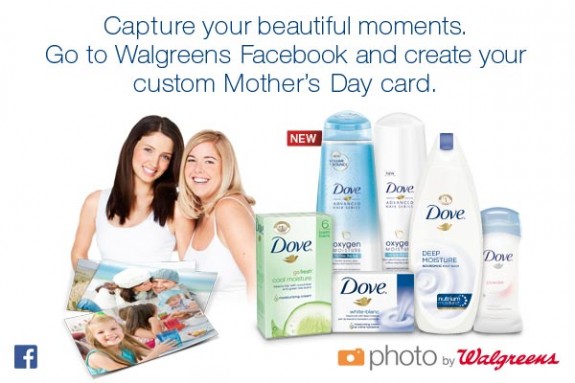 Dove is building a movement in which women everywhere have the tools to take action and inspire each other. It could be as simple as sending a word of encouragement to a girl in your life or supporting self-esteem education in your local schools. This Mother's Day, Dove and Walgreens are committed to showing the mothers in our lives something special. Go to Walgreens Facebook and create your customized Mother's Day photo!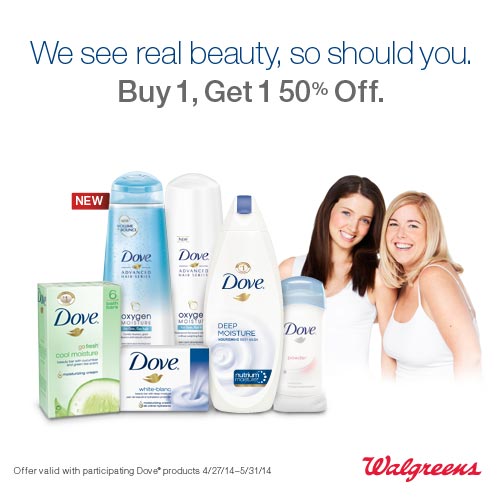 As an added bonus, purchase any 2 participating Dove products and use your Balance Rewards Card from now until May 31st & you'll receive a promo code on your receipt to redeem a FREE 8×10 collage print! It's a great deal, too, because in addition to the free print, select Dove products are buy one, get one half off.
Win It: One lucky reader will win a $50 Walgreens gift card to stock up on Dove and anything else you may need! Just enter using the simple form below. Good luck!