Last winter, Shane, Justin & I had gone to the ice cream shop to pick up our Goodbye Elf celebration cake to enjoy just a couple of days before Christmas. We were about to get into the car to go home when Justin got a phone call- his mom was alone at her house, and someone had just tried to break in.
The cops had already been called & they had searched the area, and the threat had been cleared, but it was still scary for all of us. As much as I like to try to focus on the magic of the season, there are a lot of increased dangers around this time of year. My mother-in-law lives in a gated community with a guard stationed right out front, and yet she was almost a victim of a robbery.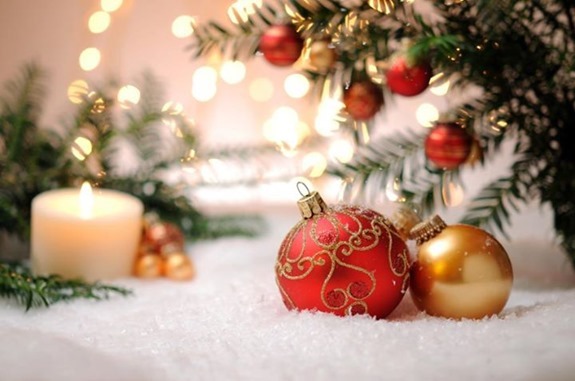 Break-ins aren't the only threat- problems with your house itself are more likely to occur during the holidays as well! According to Allstate, an average of 67,500 homeowners insurance claims take place during the holiday season- and mostly due to situations that could have been avoided.
Allstate did a survey & found that a lot of these issues occur because people are doing too many things at once during the holiday season &they just forget about everything they have going on. Other things are due to new techniques in cooking and decorating- and 55% of consumers surveyed who drink say that they drink more at this time of year than they usually do at other times throughout the year.
To help you plan ahead to try to prevent something from happening during the most wonderful time of the year, Allstate has put together this great infographic with some tips on how to protect your home:
Have you ever had any of these things happen during the holidays?

Note: I was compensated for my work on this campaign. All opinions are my own.