Are you a serial gift procrastinator? With Christmas just days away, if you've not completed your gift shopping yet, you may feel that time is running out and the pressure is mounting. Relax! If you think that it's nearly impossible to get your shopping done, these handy tips will ensure that you'll secure the most thoughtful gift before the 25th.

Using online classifieds sites
If you dislike jostling with the crowds at shopping malls, most people opt to buy their presents online due to it being convenient and hassle free. With Christmas only days away, buying from online retailers might not be an option if you're looking to get your presents delivered in time for Christmas day. This is where online classifieds sites like Quicksales come in handy. Many sellers often have a "pickup" option where you personally meet the seller to complete the transaction. You never know, your ideal gift might be just around the corner from where you live.
Make your own gifts
Sometimes the most thoughtful presents are those that you make on your own. This Christmas, instead of joining the commercial frenzy to buy buy buy, perhaps you could consider putting your very own gift together. Sites like Instructables contain hundreds of ideas and most importantly carefully written guides on things to make. For example, if you have young nephews or nieces that are crazy about Minecraft, how about you make Minecraft Papercraft creations?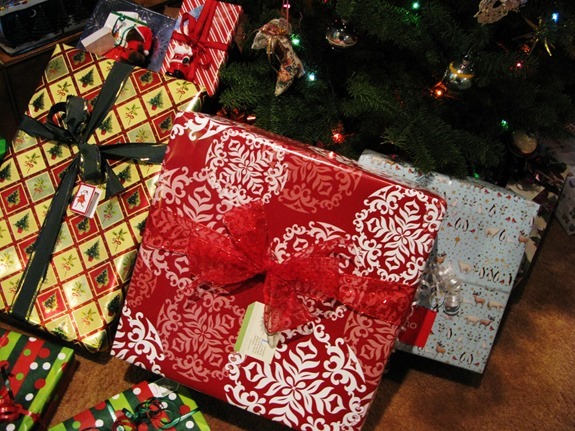 Image source
Regifting
If you're all out of options and time, the perfect gift may just be hidden right under your nose. This especially works well if you've received presents from other people that you already have or may never use in your life. A great opportunity to regift is at Secret Santa or gift exchanges that community groups or workplaces usually have around this time of the year. As an added bonus, this also means you'll save money and free up space in your home. Always remember that when regifting, you should strive to get something the receiver will appreciate and not use it as an opportunity to get rid of your unwanted gifts!
How many gifts do you have left on your list?
This post was written by contributor Jay in collaboration with Quicksales.