The weather is finally cooling off & yesterday's ice cream sundaes are getting replaced by pumpkin spice lattes! The next three months are my absolute favorite time of the year. I'm trying to will time to go faster & bring me trick or treating & feasts & glittering lights & so I've been enjoying some recipes perfect for the season. Below you can find 9 yummy autumn inspired apple recipes from some of my favorite bloggers!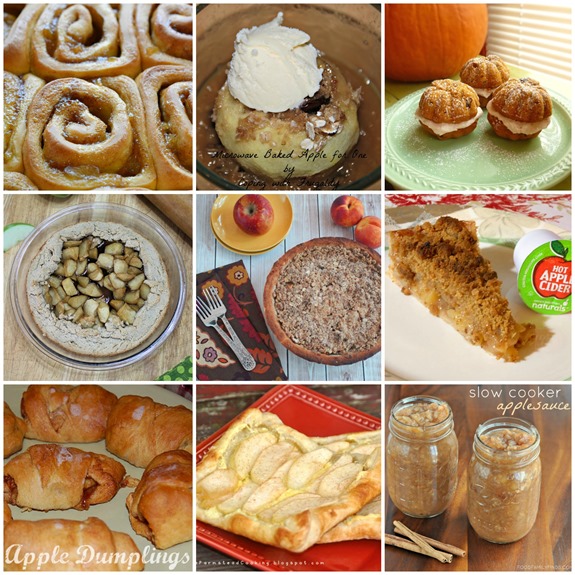 Caramel Apple Cinnamon Rolls from Food Family & Finds
Microwave Baked Apple for One from Coping with Frugality
Fall Harvest Muffins Recipe from MomFoodie
Apple Galette with Oatmeal Crust from MomFoodie
Gluten-free Oatmeal Crumb Apple Peach Pie from This Mama Cooks!
Green Mountain Hot Apple Pie Recipe from Three Different Directions
Mini Apple Dumplings from Mommy Musings
Rustic Apple Tart from Cocktails with Mom
Slow Cooker Sweet & Tangy Chunky Applesauce from Food Family & Finds
What's your favorite apple recipe?