Note: This post is brought to you by Gymboree. All opinions are my own.
The other day, the weather was finally nice & we were able to head to the park. When we came home, so did six twigs & a giant branch. When Justin got home from work, he was confused and questioningly asked, "You brought those home?!" To which I replied, "Of course I did- they're his swords. You can't fight bad guys without swords."
It's so easy to get wrapped up in being a grown up. To fret over messes and avoid messy activities, or skip playtime entirely in favor of getting chores or work done. My house is definitely never spotless, but I'm okay with that because I know it's because I choose to play.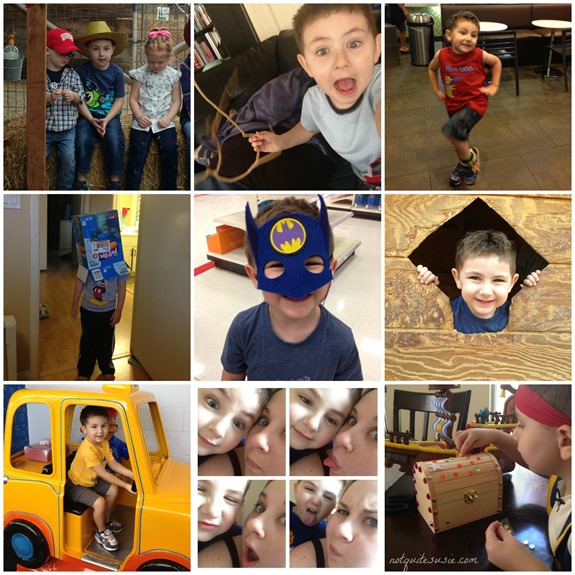 I have an entire lifetime to clean my house, but Shane won't be four forever. There will be a day sooner rather than later where he no longer wants to play with me at all. He will grow tired of fighting bad guys & monsters, and his instinct to jump in every puddle he finds will dry up. He won't want to play endless games of hide & seek or make elaborate storylines with his toys. So for now, I'm enjoying my role as Princess or Fairy or Bad Guy or Horse or whatever Shane can dream up. &I'm enjoying seeing the world through the eyes of a child, when everything is a game waiting to be played.
Gymboree is the official sponsor of childhood and they want to remind us all to take time to play. The dishes and laundry will be there in a few minutes, but you'll only have a child for so long.
What will you play today?