Whether you think it's an absurd trend or a great way to show a mom-to-be she's appreciated, push presents, or baby bauble, are growing in popularity within the U.S. Along with "babymoons," push presents are a new, lavish fad with everyone from celebrities to average moms receiving push gifts from their husbands after bearing their babies. Whether you choose a decadent gift like a luxury car or something less expensive (but just as lovely), push presents can be a great way to express your love and appreciation for a future mom.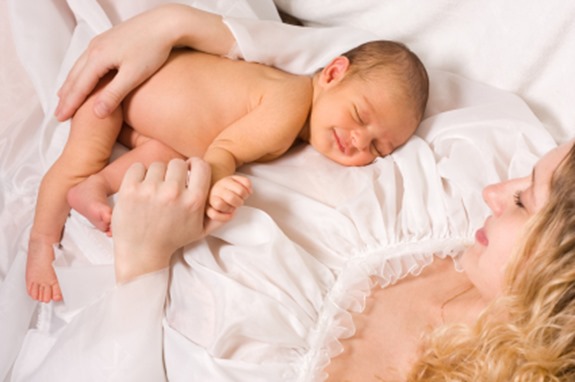 Opulent Push Presents
With the rich and famous leading the push present trend, there are many pricey and swank gifts for expecting mothers. From jewelry to a Hermes scarf, there is an array of extravagant push presents made to spoil any new mom. While you may not be able to afford a canary yellow diamond ring like the one Mark Anthony gave to Jennifer Lopez after the birth of their twins, there are plenty of inexpensive jewelry alternatives available. Fancy metal dog tags with the names of the parents and their newborn, lockets with a solo picture of the new baby or a photo of the entire family and their bundle of joy, and charm bracelets with a rattle or some other charm that signifies the birth of a baby are just a few reasonably-priced jeweled push gifts. Additionally, stackable eternity rings from 77Diamonds make the perfect, sentimental push present as they symbolize the endless love between a couple. If jewelry isn't her thing, but you'd still like to give her a grand gift, go for a luxury handbag, or something more personal that incorporates your new baby like a diaper bag from Kate Spade.
Holiday Push Presents
While you may think going on vacation with an infant would be a challenge, pulling off a family vacation with an infant in tow is a lot easier than you'd imagine since newborns spend most of their time sleeping, which makes flights, dinners, and relaxation time a breeze. Plan a simple trip to a laid-back Caribbean resort or other sunny island. Opt for an all-inclusive vacation package so you don't have to worry about meals and planning activities. Not only is a family holiday an excellent way to relax after the pregnancy frenzy and before heavy-duty motherhood sets in, it provides you and your spouse with the opportunity to bond with your new baby. It also offers time for you and your significant other to have another, mini-honeymoon, and, with an exotic locale and sleeping baby, you can enjoy some of the intimacy you had before your pregnancy.
Party Push Presents
After nine months of eating healthy, avoiding caffeine and alcohol, and spending most nights at home the hew mom in your life deserves her own celebration. Gather a few close friends and family members together for a meet-and-greet with the new baby or have a larger, adults-only dinner party to mark the birth of your new child and show praise for your partner. No matter how big or small the party, your significant other will love this memorable push gift.