Last year, I was fortunate enough to get a behind the scenes look at Walt Disney Animation Studios during the #DisneyMoviesEvent's Wreck-It Ralph press day. In addition to seeing some of the amazing concept art & inspiration for that movie, I was able to get a sneak peek into this Thanksgiving's release, "Frozen"! I wasn't allowed to take any pictures but I was amazed by the artwork &just know it's going to be beautiful.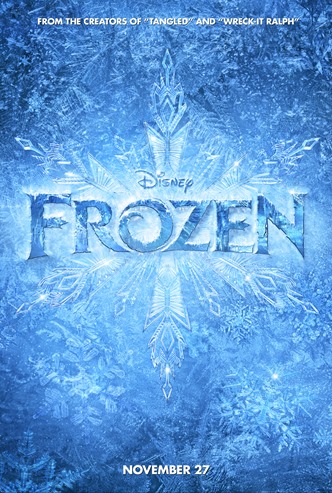 About the movie:
Walt Disney Animation Studios, the studio behind "Tangled" and "Wreck-It Ralph," presents "Frozen," a stunning big-screen comedy adventure. Fearless optimist Anna (voice of Kristen Bell) sets off on an epic journey—teaming up with rugged mountain man Kristoff (voice of Jonathan Groff) and his loyal reindeer Sven—to find her sister Elsa (voice of Idina Menzel), whose icy powers have trapped the kingdom of Arendelle in eternal winter. Encountering Everest-like conditions, mystical trolls and a hilarious snowman named Olaf, Anna and Kristoff battle the elements in a race to save the kingdom.
The only trailer to be released so far is a teaser trailer that doesn't show much about the movie but is so.darn.funny. I went around showing just about everyone I knew this video the other day when it first came out so I had to share it with all of you! I can tell just from this clip that I'm going to absolutely love this movie.
Frozen will open in theaters everywhere on November 27th! You can find out more &keep checking for more sneak peeks on the website, or on Facebook & Twitter!