Note: I participated in a campaign on behalf of Mom Central Consulting for Magisto. I received a promotional code for premium features to facilitate my review and a promotional item as a thank you for participating.
I'm lucky enough that all of Shane's grandparents live in town & get to see him fairly often. That said, we have several family members who live all across the country & it's harder for them to keep up with what's going on with Shane. Even the people who do live here don't get to see him much- my Mom's in college & the rest of our parents all work, so it's a bi-weekly thing at best. I don't have a lot of time to upload pictures & videos to Facebook, so other than the blog, I don't do a lot of sharing. But I just discovered the Magisto app that makes it SO much easier!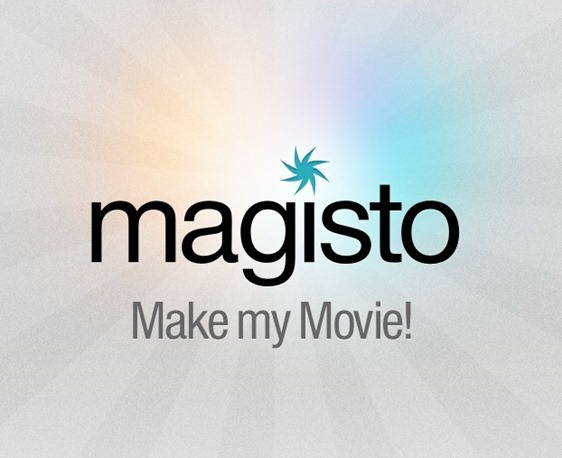 Magisto is a video creation app that lets you pick the videos & photos you want to include and then uses artificial intelligence to pick which moments are the highlights, and then makes the video around that. It will crop videos, add special effects, and even add music! I played around with the app for a bit, and then was able to make a video in under three minutes. It took a few more minutes to create & process the video before I could watch it, but it was so easy to make! &When I saw the video, I was really impressed at how high-quality the editing was. &I got to personalize it with a theme & music so I'm going to have a lot of fun playing with that.
Magisto just held a contest for Mother's Day where they gave away several awesome prizes. Users had the option of adding the #MagistoMoms hashtag to their video to enter the contest, where the videos with the most likes won prizes like tablets & Joan Osborne's new CD. You can view the featured Mother's Day videos here!
Speaking of Joan Osborne, she just did a benefit concert this week where Magisto was on hand to create videos of the performance! The company also made a donation to the two charities the benefit was for: Somaly Mam Foundation & Save the Children. Joan performed her new song "Born to See You Through" at the show, which is also available for listening on the Magisto app.
Download it: You can download the Magisto app in the App Store, Google Play Store, or view it on the web. As a bonus, you can use the code MomsRule through the end of May to get 3 free downloads!
Who will you make a video for?