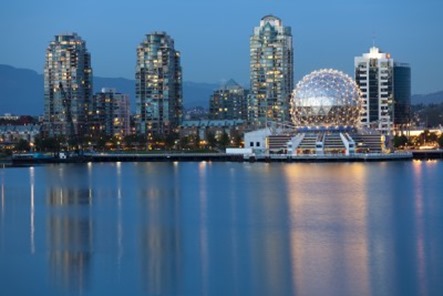 photo source
Vancouver is a fantastic city with a lot to see and explore, but during your trip you might also want to venture beyond the city limits. Luckily, there are many great destinations that can be reached from Vancouver on a quick weekend trip.
Here are five great ideas for weekend trips from Vancouver, including the Fraser Valley, Seattle, Victoria, Salt Spring Island and Whistler.
The Fraser Valley
Just outside of the city of Vancouver you will find the Fraser Valley, which is a gorgeous wine region and home to a number of excellent up-and-coming wineries. The nearby city of Langley is a great place to stay for the weekend, as it is close to three great wineries: Glenugie, Vista D-Oro and Township 7. Many of the wineries in the region offer low-cost tours and tastings so that you can sample their unique wines.
Spending a relaxing weekend sipping wine, going on vineyard tours and walking through the acres upon acres of lush farmland in the Fraser Valley region is an ideal way to spend a relaxing weekend.
Seattle
Another great day trip idea from Vancouver is to head down across the border and enjoy the city of Seattle. It takes about three hours to drive, or you can take the Amtrak train or shuttle bus. If you want to save time, you might also be able to find a cheap flight from Vancouver. Seattle has a lot to offer visitors, from the vibrant atmosphere of the Pike Place Market to the excellent nightlife and restaurant scene.
Check out the Experience Music Project, or EMP, a museum dedicated to the history of rock-and-roll and housed within a bizarre curved metal building designed by Frank Gehry. You could visit the very first Starbucks coffee shop or stroll through an outdoor art gallery of impressive sculptures at the Olympic Sculpture Park. Seattle is a youthful and energetic city with a cool vibe — great for a weekend getaway.
Victoria
Victoria is a ferry ride away from Vancouver, located on the bottom tip of Vancouver Island. It is the capital city of the province, and has plenty of history and British colonial influence. The picturesque inner harbor is home to the two most-photographed buildings in British Columbia: the stunning 1908 Empress Hotel and the palatial 1893 British Columbia Legislative Buildings, so you are sure to capture some postcard-perfect shots.
There are many great things that you can do during a visit to Victoria, including going whale watching, listening to a poetry reading in a quirky café, checking out the range of restaurants from vegan to seafood and beyond, biking down the Galloping Goose Trail and relaxing in peaceful Beacon Hill Park.
Salt Spring Island
Many of the southern gulf islands, including Salt Spring Island, can be reached via the Tsawwassen Ferry Terminal. When you set foot on this gorgeous island, you will feel like you have stepped back in time to the 1970s as the hippie influence is still alive and well. The island is a haven for writers, musicians, artists and nature lovers who have typically run small businesses or farms.
Be sure to check out the Saturday market where you will be able to buy tie-dyed clothing, handcrafted jewelry, homemade goat cheese, honey and other treats.
Whistler
A beautiful scenic drive along the Sea to Sky Highway will take you from the shores of Vancouver right up to the stunning mountains to Whistler, BC. This is one of the most well-known ski resorts in Canada and it was home to the 2010 Winter Olympics.
Whistler is a star-studded destination, with many celebrities known to vacation here including Justin Timberlake, Tom Cruise, Kurt Russell and even Princes William and Harry. It is a superb place to enjoy winter sports, but there is a lot more here than skiing and snowboarding. Whistler also offers high-end shopping, lively nightlife and several great restaurants.
These are just a few of the many excellent destinations that are near to Vancouver and great to explore on a weekend getaway. Have fun on your adventures!
About the Author: Clayton Moore is a travel blogger and freelance writer who is currently living in Vancouver. He enjoys having the ability to explore the many great locations around the city.