You may remember my awesome Bankers Box giveaway from a few weeks ago. I was lucky enough to receive the same set from Bankers Box & Mom Central, and I have had a lot of fun organizing with them!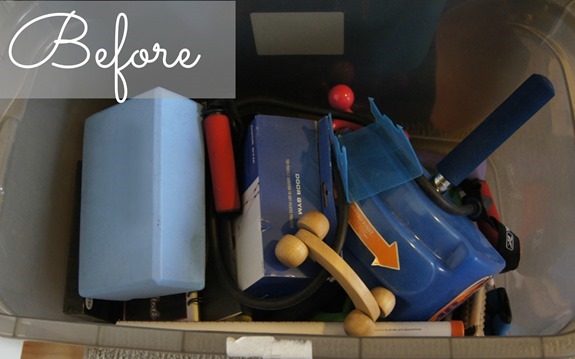 One of my favorite uses for them has been for our workout accessories. We had a great big tub of stuff before that was just sitting in a corner in our room, taking up space. I decided to use one of the under-bed sized boxes and everything fit neatly inside. It then slid easily under the bed, and now it's still easy to get to but no longer an eye sore!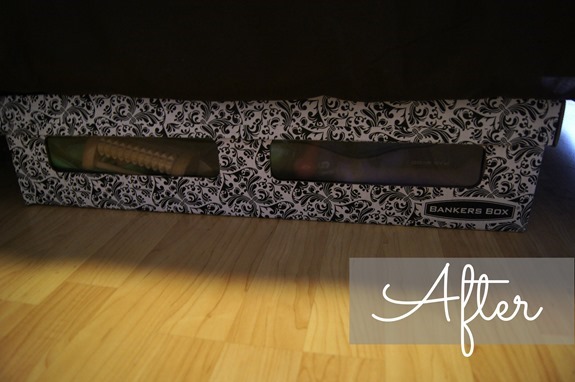 In fact, these boxes are never an eye sore. Unlike most of my plastic storage containers, these boxes have a really cute pattern that looks good with any décor. Even if you have to leave the boxes sitting out all the time, they don't look bad!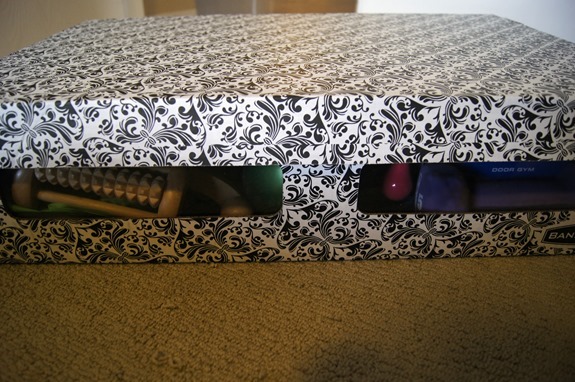 I also love the boxes because they are easy to sort through- they have clear windows on the sides so you can see the contents easily. &Since they stack, they are more efficient and allow you to store more in small spaces. They're available in a variety of sizes, which is nice because I have found several uses for them and places to store them.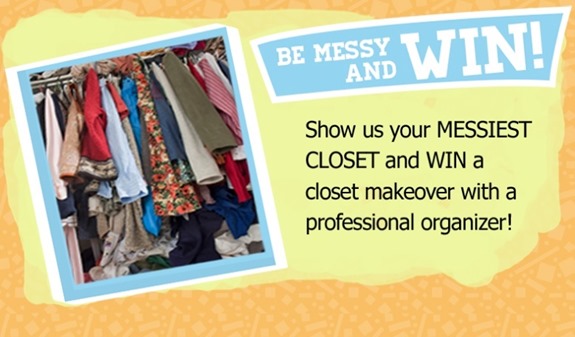 Don't forget to enter the "Messiest Closet" contest where you can enter to win a consultation with a professional organizer from the National Association of Professional Organizers- and receive up to $500 worth of Bankers Box Stackable Storage products! Five second place winners will also win $500 worth of products. For more information, be sure to check out Bankers Box on Facebook!
Buy It: You can find Bankers Boxes on their website! They are available in several sizes, so no matter what you're trying to organize they'll have a box for it!
What would you store in your Bankers Box?