Back in college, I signed up to volunteer at my local animal shelter, which is now called the Animal Foundation. I spent a few hours one Saturday morning learning all about how the shelter worked and hearing from various volunteers & employees. Afterwards, I was allowed to play with the dogs & take them out to socialize, and it made my heart feel so full. Every dog was just so appreciative for a few minutes of petting, and so at the same time it broke my heart that they didn't have families to call their own.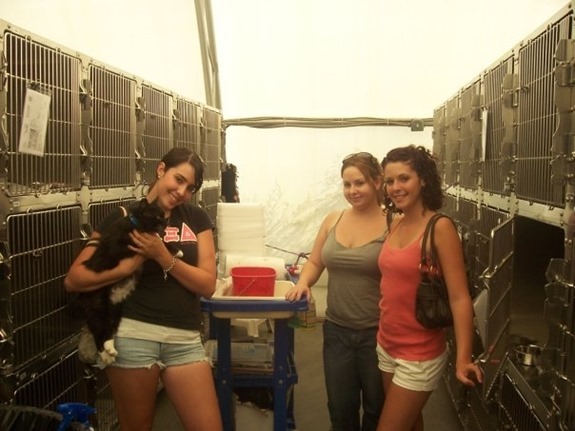 Volunteering at the shelter back in '08
I was only able to go back a few times before I found out I was pregnant, but each time that I visited I saw how much each person volunteering or working at that shelter cared for the animals there. Each person spoke with such passion about the need for people to adopt, and how overpopulated they were.
Since I've volunteered & even rescued a pet from there, I'm glad that the Animal Foundation is getting donations from Sergeant's Pet Care Products! As part of the emBARK on Pet Health campaign, Sergeant's is taking pledges from pet owners who promise to make the health of their pets a priority- and in exchange, they're donating kits to deserving shelters all over the country. These kits include some essential items that every pet needs, and each kit will be sent home with the forever families that choose to adopt pets at the participating shelters.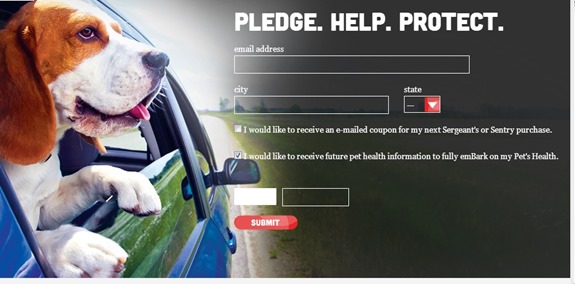 The best part is that you can make a pledge, which is free and only takes a minute, and in exchange you'll be helping a pet that has recently found it's forever home start off on the right foot! As someone who has rescued a few dogs, I know that costs can add up quickly- food, crate, bed, dishes, toys, treats- the list goes on & on. It's hard to spend yet more money on health products for dogs, but these kits will take some of that burden off of the wonderful people who adopt.
So be sure to pledge today– Sergeant's will donate up to 5,000 pet health kits but they need your pledges to do so!
Have you ever rescued a pet or volunteered at a shelter?

Note: I was compensated for my work on this campaign, but this whole thing warms my heart.