Let's face it, weddings can be expensive — very expensive. In fact, the average American wedding costs $28,000 and that doesn't include the honeymoon. However, just because the average cost is $28,000 doesn't mean you have to actually pay that much! In fact, you can hold a wedding for much less than that, but not compromise on the quality.
One of the first things you should do when planning your wedding is to prioritize what is important to you. There are lots of ways to save money, but there are some things that may be more important to you than others. For me, the photographer was very important, but the videographer wasn't. After you prioritize what is most important to you, then you can start to determine where you can save money.
Here are five of my favorite ways to save money when it comes to wedding planning: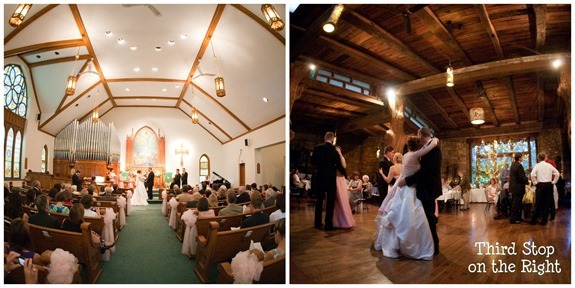 Venue, Food, Ceremony
The venue, food, and ceremony can take up almost a quarter of your wedding budget. If you have your heart set on a location or a type of food, but the price is too high, look into your other options. Wedding season usually runs from May to October. If you choose a date from November to April you can reap a lot of savings. If you still want a wedding in the summer, you can look into holding it on a Sunday or even a weekday in order to get more savings.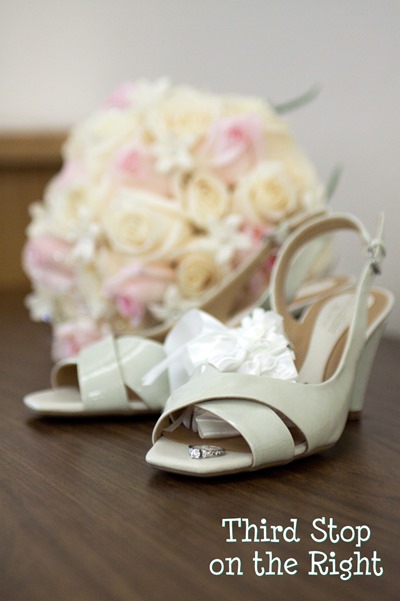 Photographer, Videographer
This is another item that can eat up a lot of your budget. Between the cost of the prints, the albums, and the photographer's time you can end up with a pretty large bill. There are some ways that you can cut down the impact on your wallet though.
One of the easiest ways is to hire a photographer or videographer that is still in art school. Many of these students take beautiful pictures, but since they aren't established yet and are still building their portfolio you can get a great deal. Of course, you won't get all of the fancy DVDs, albums, or prints but there are many third parties that can produce these for you.
Cake
When I was planning my wedding I went to all of those bridal shows where you are able to sample wedding cakes. There were some really good cakes, but a lot of them from the professional bakeries were really expensive! I'm talking $3 or $4 a slice, and these weren't big slices either. With 150 guests I wasn't real excited about paying $600 just for the cake. You don't have to pay anything near this amount though.
What I ended up doing was talking to the coordinator of our wedding venue and asking her if there were any local bakers that she recommended. I ended up going with a local lady who bakes part time and I ended up only paying $200 for a beautiful, three tiered wedding cake complete with strawberry filling and buttercream icing. It looked exactly how I wanted it.
Another way to save when it comes to the cake is to order a small cake, much smaller than what would feed all of your guests. Use this cake for the cake cutting part of the reception and also to keep the top tier for your first anniversary. You can then back up the small cake with a sheet cake from Walmart or any other grocery store bakery.
Paper Products
Despite the fact that they are just made from paper, invitations, programs, and name cards can be expensive. For my wedding, I had the invitations done by an online company. Of course, this option was still rather pricey but it wasn't anything compared to the local printing companies or hiring a calligrapher. I had a lot of luck going with Rexcraft, or even I know a lot of independent graphic designers who do fabulous work on Etsy.
The easiest way to save money when it comes to the programs and name cards for the reception though is to do them yourself. You can purchase DIY program and name card kits at your local craft store. Most of these kits have online templates which allow you to write exactly what you want and choose the layout. After I laid out the design I then just took the programs and name cards to Kinkos and had them do the actual printing. This way I knew that they would be done using high quality laser printing.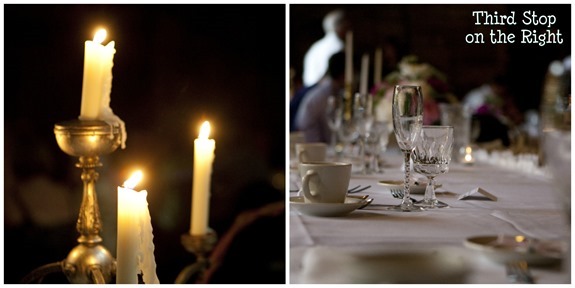 Decorations
Here is another place that you can end up spending a lot of money. There are so many ways that you can make your wedding unique without going into debt though. Start by searching wedding sites and Pinterest to get an idea for what you like. There are lots of designs that incorporate Pussy Willows or tree branches covered in glitter. You can also make a lot of decorations using the glass stones you can get at the dollar store and glass craft containers.
Another way to save when it comes to decorations is to ask your venue if they have anything that could be used. Sometimes, churches will have flowers that you can arrange around the alter, or in the case of my reception venue, they had flower cutting beds on the grounds that could be used as table centerpieces. This saved us money on both the flower and the decoration budget.
Rachel is a stay at home mom to a 15 month old son and blogs at Third Stop on the Right (http://www.thirdstopontheright.com). Her blog focuses on homemaking, decorating, parenting, crafting, and DIY.