The county of Cumbria in the UK is one of the most beautiful areas around, long being a primary destination for hikers the world over.
If you're planning a visit to the county's Lake District National Park, there's are many hiking routes you should consider.
Kentmere Horseshoe – 12 miles
This route will take you round to see some of the most beautiful sights the Lake District has to offer. There's a few variations on the route that will give you more to see, but at just over 11 miles there's already enough to challenge hikers.
The walking is – on the whole – not difficult, offering gorgeous views of dipping valleys and towering mountains. Here, you can really get to grips with what the Lakes have to offer.
Starting and ending in Kentmere, there's an ascent of 3700 feet to climb. The downhill path all the way from Kentmere Pike back to Kentmere is great for exhausted hikers.
Suggested route: Kentmere – Yoke – Ill Bell – Froswick – Thornthwaite – Mardale Ill – Harter Fell – Kentmere Pike – Kentmere
Fairfield Horseshoe – 10 miles
A little shorter at about 10 miles, the Fairfield horseshoe is a route steeped in history and the richest valleys the Lake District has to offer.
Most chose to warm up along the 'coffin trail' between Ambleside and Rydal, and literary enthusiasts pass the door of Wordsworth's former home.
Start and finish in Rydal, where a tea shop and friendly bar awaits you at the end of your hike.
Suggested route: Rydal – Great Rigg – Fairfield – Hart Crag – High Pike – Rydal
Langdale Horseshoe – 12 miles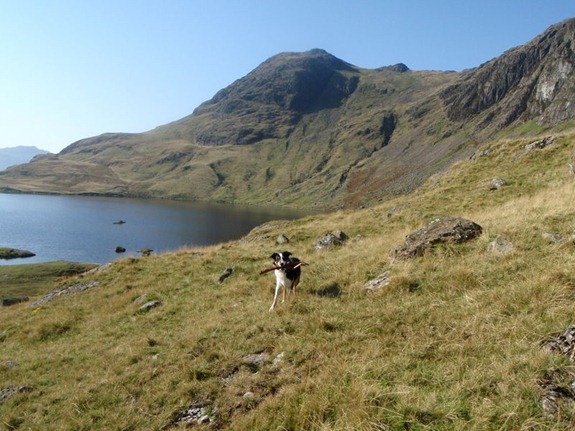 The Langdale Pikes offer real challenges for confident hikers. With the mossy peaks draped in cloudy mystery, the route includes Bowfell – an enormous, challenging mountain with a wealth of craggy paths and a rugged summit.
The charmingly named 'The Crinkles' stands at 2818 feet, and offers stunning views of the nestling valley.
Full of easy plains, fun scrambles and challenging crags, the Langdale horseshoe is worth putting a day aside for. Routes can take you between 10 and 13 miles, every footstep a joy.
Suggested route: Gaisgill – Longdale – Langdale Knoot – West Fell – East Grain – Simon's Seat – Middleton – Langdale Beck – Langdale – Gaisgill
A hiking break in the Lake District is simple to take, with trains leaving for Cumbria from mainland UK every day. If you're coming for a little further afield, be sure to check for cheap flights to Manchester on www.cheapflights.co.uk, where you can get on your way to the beauty Cumbria has to offer.