Picture the scene – you want to measure your windows for a set of classy made-to-measure blinds, but you don't have a clue where to start!
Instead of wasting precious time trying to work it out for yourself, why not have a look at the handy measuring guide below? Whether you want a blind that hangs inside the window frame for a recess fit, or outside the window frame for an exact fit, the guide will show you what to do.
So why wait any longer for that stylish set of pleated blinds, or those enchanting Japanese blinds – get measuring!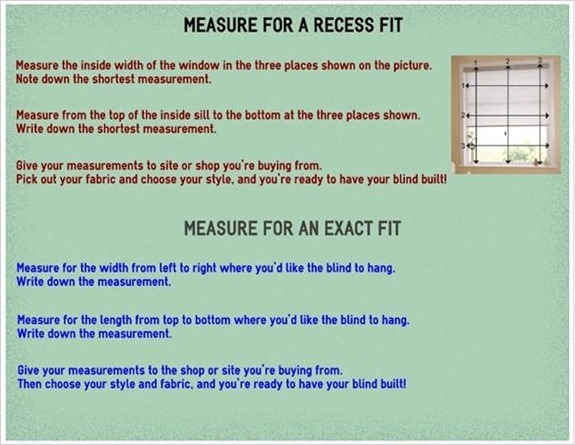 We hope that you've found our guide easy to follow. Now you can spend more time on the important task of picking out the style of blind and fabric you want!
This has been a guest post by James Archer on behalf of Gallery Blinds.