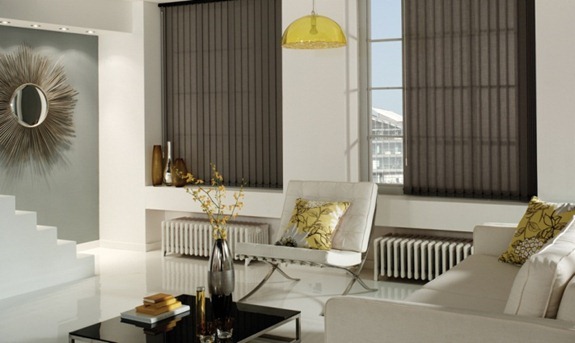 Transforming the whole look of your home can be a daunting task, especially if you have lots to change. It is especially difficult when you have small children who inevitably like to run around the house. Making big changes can take a while, and sometimes we want a change sooner rather than later. Due to this, I have composed a list of simple but effective ways to improve the look of your home which is quick, painless, and won't cost a fortune:
Refresh your wall colour
Changing your room's wall colour has a massive impact on how your room will look. By opting for dark colours you will immediately reduce the size of your room, whereas light colours such as cream can open up a space and make it look bigger.
The rule of interior design is never to use more than 2 colours in one room, it is perfectly fine to have a statement wall of one colour, but the rest of the room keep it neutral and all one shade.
Invest in new Accessories
Changing your homes accessories can have a major impact on how your home looks and feels. Soft furnishings such as rugs, curtains, blinds and cushions have the ability to turn your house into a home. These are essential for the appearance of your room and are a cost effective way to change your homes style.
I love neutral colours such as beige, taupe and cream, but if you want to add a splash of colour why not opt for a set of custom made vertical blinds in a colour such as duck egg blue or coffee. This can be a modern alternative to cream curtains which children seem to love to get chocolate fingers all over!
De clutter
By filling your shelves with mounds of books, magazines ornaments etc., you are inevitably cluttering up your home. Piles of 'stuff' will make a room appear to be messier than it actually is. You can have the most beautiful home in the world, however if you fill it with things that you don't need it will make it look a mess and take the attention away from your beautiful accessories.
Make it Sparkle
This is a very easy way to improve your homes appearance, whether you hate your wall colour, your kitchen cabinets are out of date, or your fabrics need refreshing; by having an immaculate clean and tidy home; you will immediately improve your homes appearance. I know with children this can be a challenge, which is why I constantly spend my life with a packet of wipes in my hand cleaning up after the marks sticky fingers make.
The home of your dreams could be a flick of paint away, so why not try your home improvement today!