Post provided by Fox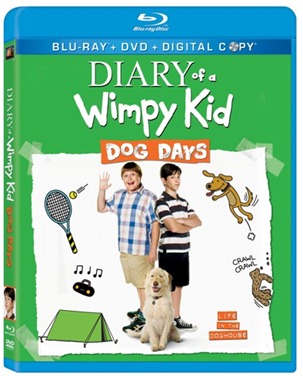 Everybody's favorite wimp, Greg Heffley (Zachary Gordon), is back for three times the fun in the latest film based on the super-popular book series! When Greg's dad (Steve Zahn) threatens to send him to military school if he doesn't stay out of trouble, Greg finds all-new ways to land himself in the doghouse! For starters, Greg's in over his head when he pretends to work at the swanky country club where Rowley's family has a membership. Things don't go much better on a father-son camping trip with the Wilderness Explorers, and then there's the Heffley's new dog, Sweetie, who fetches even more trouble for Greg in this hilarious family film!
Most Mischievous Movie Pets
Sweetie is lovable but, at times, completely devious! In addition to Sweetie, here are some more of the most mischievous movie pets including everyone's favorite lasagna lover, Garfield and canine icon, Marmaduke.
Beethoven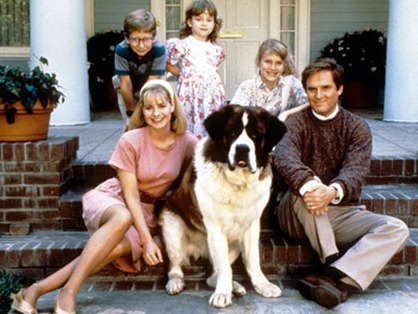 Most people don't know that in real life, Beethoven's real name is Chris.  He was owned and trained by Karl Lewis Miller who also trained animals for Cujo, K-9, Babe, and many others infamous animal flicks.
Garfield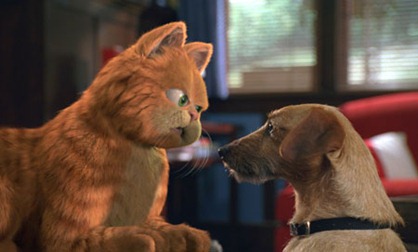 From 1982 to 1991, twelve primetime Garfield cartoon specials and one hour-long primetime documentary celebrating the character's 10th anniversary were aired but the first film about the clever feline created in 1978, did not come out until 2004.
Marley, Marley & Me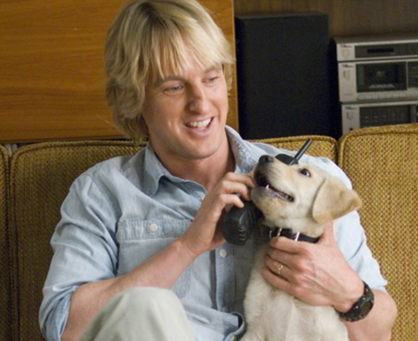 Because the film covers 14 years in the life of Marley, 22 different Yellow Labradors played the part alongside Owen Wilson and Jennifer Anniston, who continuously try to maintain their marriage and family despite Marley's opposing ambitions.
Marmaduke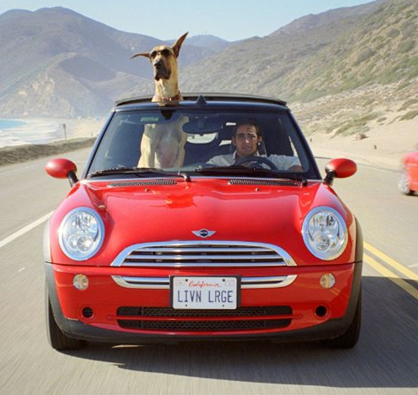 Owen Wilson lent his voice to the oversized-but-loveable pooch who moves to a new neighborhood with his family, where he proceeds to – accidentally – wreak havoc.
Hooch, Turner and Hooch
Before he was a two-time Oscar winner and beloved film icon, Tom Hanks was a detective trying to solve crime, while guarding his star witness, a large and slobbery Dogue de Bordeaux named Hooch.
Beast, AKA Hercules, The Sandlot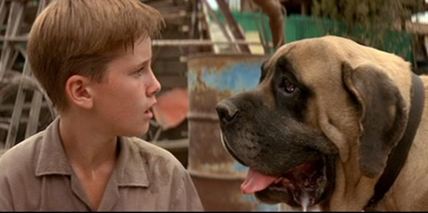 Hercules, known to the neighborhood kids as "the beast," is an English Mastiff with a penchant for hoarding lost baseballs. After five failed rescue attempts for one very special ball, it turns out all the kids had to do was ask the owner, and suffer the affectionate slobbering of a very big dog.
Sweetie, Diary of a Wimpy Kid: Dog Days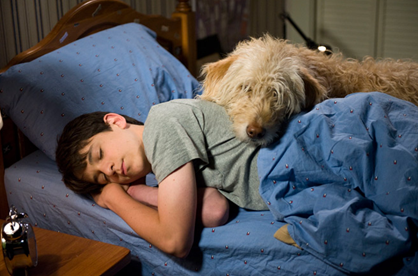 When Sweetie the Labradoodle first comes to the Heffley house, Greg wants to give him a legitimate name like 'Ripjaw' or 'Shredder' but Susan thinks them too violent and opts for something more her taste.
Buy It: You can find Diary of a Wimpy Kid: Dog Days on Blu-ray & DVD at most major retailers now!
Win It: Two lucky readers will win their own Blu-ray copy! Just enter using the simple form below. Good luck!

Note: I received a copy of the DVD for facilitating this giveaway. All opinions are my own.