We can all agree that your little black dress is an absolute wardrobe staple and everyone has one in some shape or form. It is the perfect back-up dress and usually exudes femininity through sheer simplicity; you can wear your little black dress to any event and depending on how you style it, still fit in. Conditional to the style of the little black dress that you have gone for, there are some golden rules about underwear and while you might have the "muffin top" and "visible panty line" all under control, you may not have thought as far the perfect bra to accompany you chosen outfit.
Crimes against the all-time favourite fashion hero that is the little black dress are unforgivable, so make sure you check out the variety of bras that Figleaves has to offer and get the one that fits your dress perfectly.
1) For the halter neck or racer-backed dress go for the Figleaves Essentials Figleaves D – G Plunge Multiway Bra.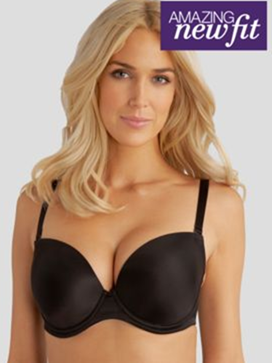 As the name suggests, it is an absolute essential for any girl and its quality will mean it lasts for years to come even if your favourite LBD changes over time. First of all the design gives it a perfect fit for endless comfort and beautiful shape. It is lightly padded and its sculpted cups improve cleavage. The biggest benefit of the multi-way bra is the fact it can be worn 3 ways meaning it is applicable to many different dresses. You can wear it conventionally, cross-back and halter-neck.
2) For the sultry fashionable backless dress the Fashion Forms Super Boost Strapless Backless Bra is the one for you.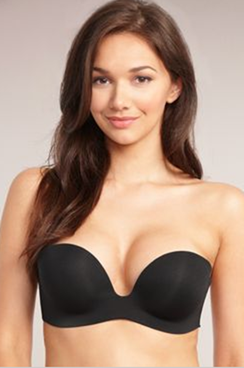 For a truly revolutionary view on backless dresses, look no further than the Super Boost Strapless and Backless bra. Whilst giving great support and uplift, the backless bra is completely undetectable on a bear back. The clear adhesive wings on the side do all of the work and keep you covered no matter what.
3) For a high necked dress you need the Fantasie Smoothing T-Shirt Bra
While you may see a t-shirt bra as something of a boring item, you will be surprised at what the Fantasie Smoothing T-Short bra can actually do for you. If your dress has a high or crew neck cut, you will really want something that makes the most of your assets. The smooth finish makes for a seamless look on a bodycon garment.
I hope that Christmas dress fits better now.