One of my goals as a mother is to make sure that I raise a child who is compassionate toward others. I want to raise a son who not only cares about people, but actively helps them however he can. And part of that starts with teaching him now that there are others out there who need our help, and showing him how we can help them.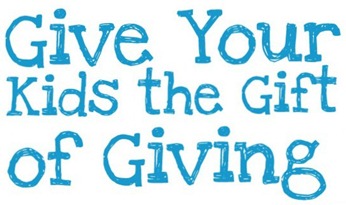 This season, Boys & Girls Clubs of America has put together a great list of ways to teach your kids about giving back. They range from small actions like just talking about giving to bigger ways like volunteering together or baking for a senior center. They're all great ideas & while Shane is still a bit too young for a few of them, we're working on implementing all of the tips that he can handle.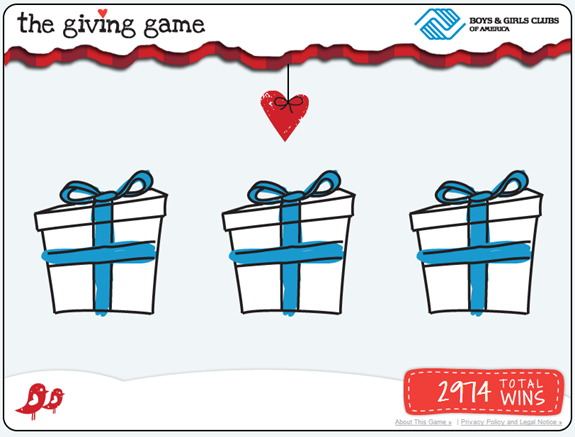 Another way that we're focusing on giving back this season is by playing the Giving Game on the Boys & Girls Club website! Shane loved helping me play this game- it's a virtual version of the old "Which cup is the ball under?" game but in this case, it asks you to "Follow Your Heart". If you find it, you win a prize for a child in the Boys & Girls Club- and it doesn't cost you anything. I won a plantable bookmark for a child somewhere, and imagining them planting that bookmark, watering it & watching it grow makes me smile.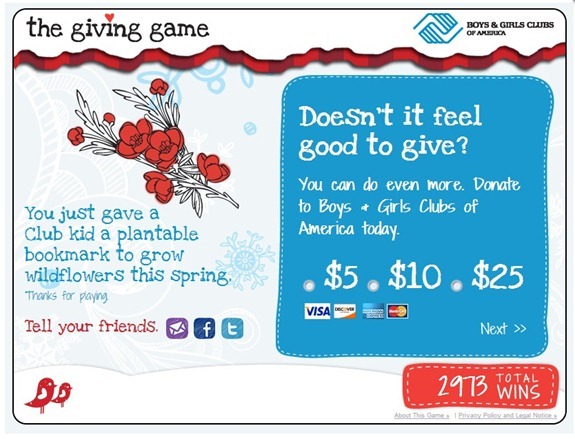 Once you're done with the game, you can donate with the Give the Gift of a Great Future program. Not only can you donate directly from the BGCA website, but you can shop through their partners & make a donation while purchasing through them! I am planning on gifting myself some new Uggs after Christmas and I love that with each pair of limited edition kids' puzzle boots purchased before Jan. 6, UGG will donate $10 to Boys & Girls Clubs affected by Sandy. Don't have extra cash to spare? You can sign up with their partner SurveyMonkey Contribute to take opinion surveys. For every survey you answer, SurveyMonkey will donate $0.50 to BGCA!

Boys & Girls Clubs of America wants to teach their members to give back too, and that's why they are hosting a Kids Give Back contest! Club kids have given over 1 million hours of community service in 2012 alone, so the contest highlights some of these amazing service projects. The winning one will receive a $2,500 grant from BGCA! That's a pretty awesome holiday gift.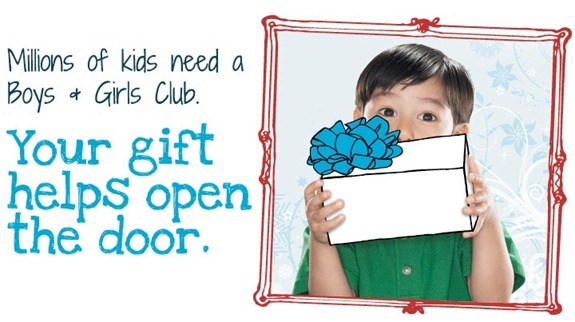 If you're looking for easy ways to give back this season, consider giving to the Boys & Girls Clubs. They do so much for children everywhere & need our help to do it. I personally donated after playing The Giving Game & next year I hope to give more!
How do you teach your kids to give back?

Note: I participated in a campaign on behalf of Mom Central Consulting for Boys and Girls Clubs of America. I received a promotional item as a thank-you for participating.