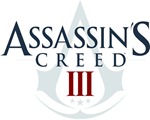 Thank you to Ubisoft for sponsoring this post. Please visit Amazon.com to get your own copy of Assassin's Creed 3, today's Gold Box Deal of the Day! I was selected for this opportunity as a member of Clever Girls Collective. All opinions are my own.
I've been with Justin since I was 15, which means that my little brother was just 7. Having Justin around all the time was almost like having a big brother- Justin taught him to skateboard, they talked about playing guitar, and they talked about video games. Lots &lots of video games.
On the other hand, I suck at pretty much every game. I still have fun playing, but I'm just not good. I tried playing a game that Justin was really into when we were in high school, and even though Justin only started playing a few days before me, he hit level 50 when I was still on level 18. It's not just that I'm bad though- Justin's just really, really good at games. &My brother, even though he doesn't really play with Justin, is the same way. So they tend to bond over games, since it's something that they definitely have in common.
This Christmas, I'll be picking up a copy or two of Assassin's Creed III to give to them. My brother tends to buy every game that comes out, so he may already have it, but if not I'll be giving it to him. I'll also be getting Justin a copy since he absolutely loves games like that & has played Assassin's Creed in the past.
&Who knows, maybe I'll even play it a few times when Justin's not around to see how bad at it I am. It does look really fun- you get to be a Native American assassin and use bows & tomahawks in the American Revolution! I'm a history lover, and even though this isn't exactly a historical documentary, it does have my interest piqued!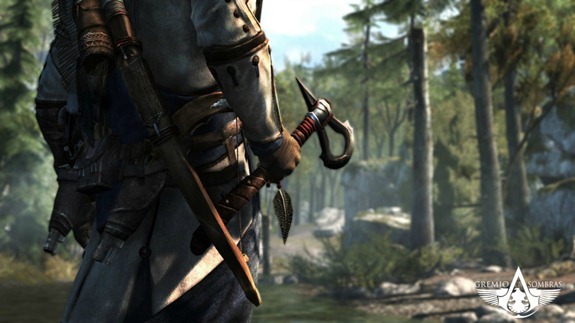 If someone on your list wants Assassin's Creed III, be sure to buy it today! The game is Amazon's Gold Box Deal of the Day, and is priced at only $33.00 for Playstation 3 or Xbox 360- that's 45% off!
Buy It: You can purchase Assassin's Creed III for $33.00 today only! Buy it here.
Win It: Clever Girls Collective is giving away 5 copies of the game to people who tweet the following today, December 11th only:
Amazon Gold Box Deal of the Day: Assassin's Creed 3! To buy: http://clvr.li/AC3Gold – RT to enter to win a copy! #AC3Gold
What's your favorite video game?