I'm one of those annoying people who listens exclusively to Christmas music from the day after Halloween well into the New Year. While there are quite a few Christmas songs out there, there really aren't that many, so I rely on listening to different versions of the same songs to keep me from getting sick of them. So this year I was super excited to get the chance to listen to Rita Coolidge's new Christmas CD, A Rita Coolidge Christmas!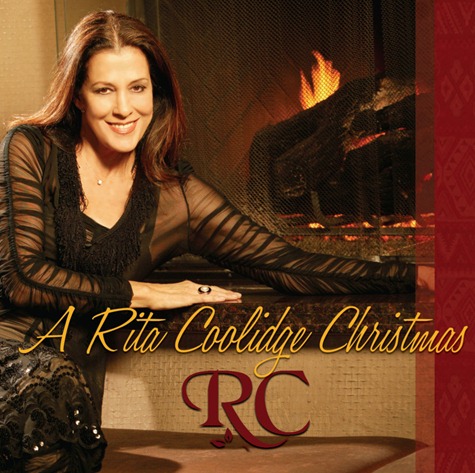 Rita Coolidge is a two-time Grammy winner &has been famous since before I was even alive, so I knew who she was but hadn't actually listened to her music. This CD was a great introduction to her- I already loved the songs, but her voice is beautiful & I loved her versions of the songs!
I hate when artists take Christmas songs & make them sound nothing like the original. I don't want a carbon copy, either- in that case, I could just stick with the original. Rita's versions of the songs are the perfect combination- they definitely have her twist but you can still recognize the songs.
&I love the story behind her choice to do a holiday album- the first song that Rita ever sang as a child was "White Christmas" when she hummed it before she could even walk! She has been performing her favorite holiday songs for the last ten years on a popular holiday Christmas tour that plays throughout December in different regions in the U.S. but now we can all enjoy her version of the songs with her CD!
The songs on the album include:
1) Rockin' Around The Xmas Tree
2) Santa Baby
3) Let It Snow
4) Winter Wonderland
5) Baby It's Cold Outside
6) Santa Claus Is Coming To Town
7) Little Drummer Boy
8) Jingle Bell Rock
9) Have Yourself A Merry Little Christmas
10) Circle Of Light
11) Amazing Grace
12) Love In This Room
I have been loving singing along to this CD in the car & am looking forward to playing it while I decorate the house this weekend!
Buy It: You can pick up A Rita Coolidge Christmas at Walmart for just $10.00!
Win It: One lucky reader is going to win their own copy! Just enter using the simple form below. Good luck!

Note: This review was made possible by Double Duty Divas and Rita Coolidge. I was provided the featured product free of charge to facilitate my review, but all opinions are 100% mine.