Last weekend, we headed to the ranch/pumpkin patch that we went to last year since we had so much fun last time we went!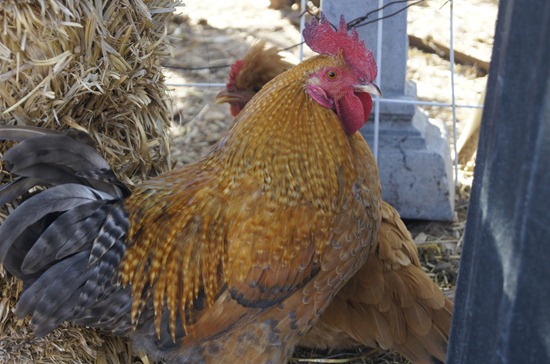 We always love seeing all of the animals!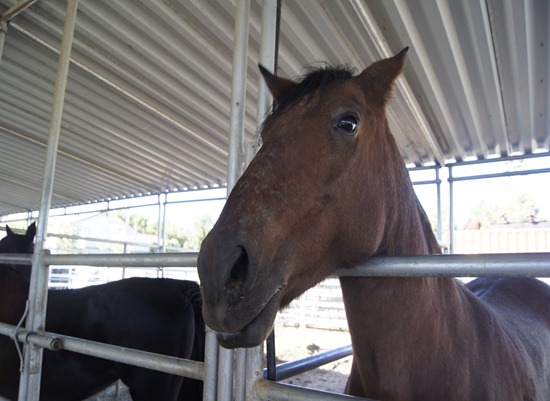 Shane was really excited to feed the horses & even insisted on holding the bag of carrots we brought the whole car ride.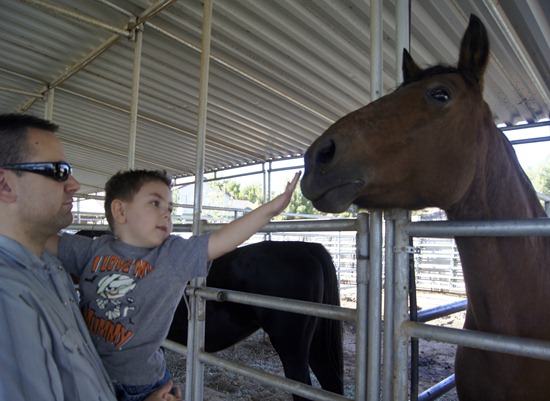 He really wanted to pet them…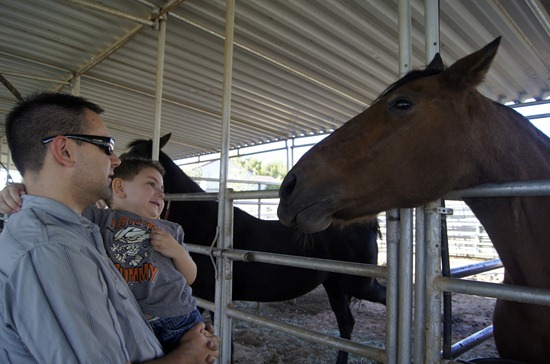 But then changed his mind!
I love this horse- she reminds me of our pup since she sticks her tongue out all the time!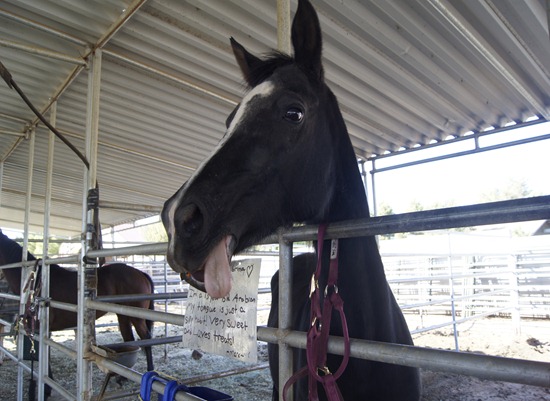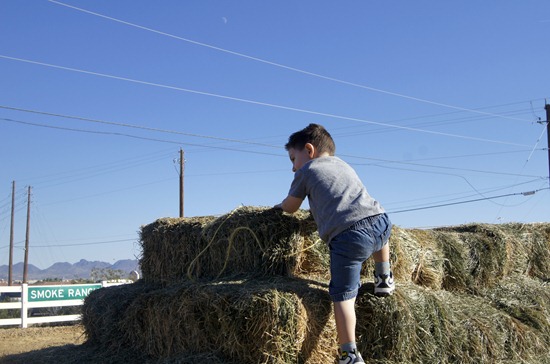 Shane loved climbing the hay stack- he kept climbing to the top & having Justin catch him as he jumped off.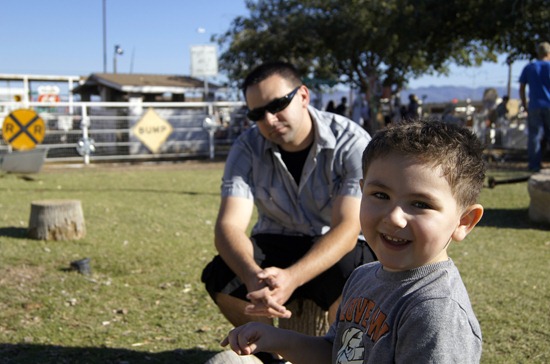 I absolutely love my boys!
This wasn't from the pumpkin patch but I just wanted to say Happy Halloween– have a fun & safe night!