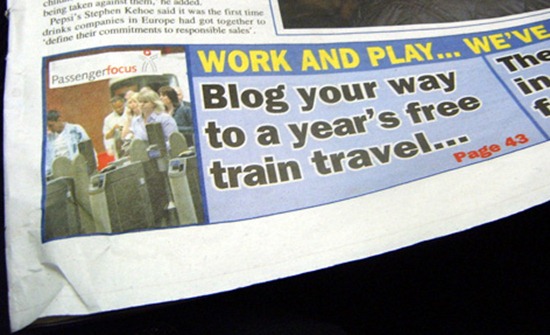 Content marketing specialists like Datadial Ltd know what works when it comes to blogging – whether it's down to your choice of topic, SEO keywords, or those less concrete methods that can help to build your audience.
One option that's less concrete in terms of its introduction of off-page elements, but more concrete in its use of tangible, physical rewards, is to host a giveaway on your blog.
That could mean something virtual – a download, for instance – that all of your readers can enjoy, or a limited number of physical prizes that several lucky winners will receive in the mail. It's up to you to decide what will work best, so here are some ideas.
1. Topspin
Topspin creates embeddable widgets that allow your readers to download certain artists' music for free, in return for providing their email address.
Of course, that means they'll probably get some emails about the relevant artist or record label, but for those who'd happily sign up to a mailing list anyway, it's a way of thanking them for their support – and of adding a virtual freebie to your blog in the process.
2. Fantail Flo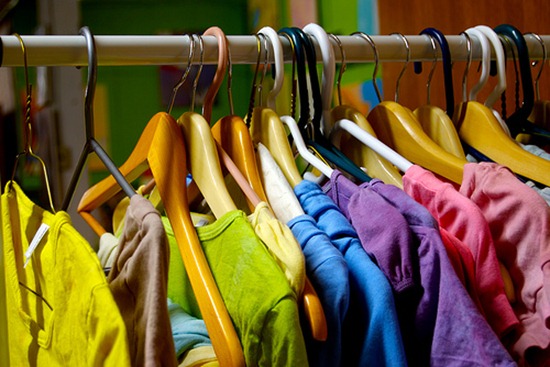 Fantail Flo's recent Snorgtees T-shirt giveaway is a great example of giving your readers plenty of control over your competition.
There are five different ways to enter, from leaving a blog or Facebook comment, to following Fantail Flo on Twitter, and many of them are very easy for entrants to complete.
Winners also have a choice of T-shirt designs for their prize, making it easier for more people to choose a prize that they'll really value, as the design can reflect their personality.
3. Confessions of a Compaholic
Confessions of a Compaholic is a fun and inclusive way to blog about competitions – its author enters giveaways (and often wins) but also blogs the details of how to enter so readers can join in too.
It's a great example of making your audience feel that you're 'one of them', while giving them the info they need to enter the relevant prize draw.
4. The Ana Mum Diary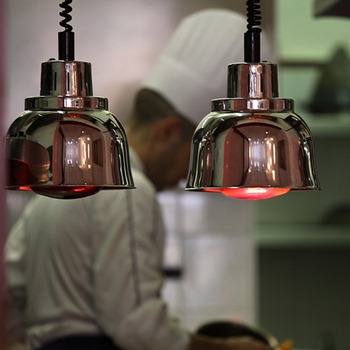 The Ana Mum Diary takes a slightly different approach, with a sponsored post – rather than a self-hosted giveaway – and the prize of a cookery lesson from a top chef.
Hosting giveaways on behalf of partners, sponsors and suppliers is a great way to build business relationships, while giving an experience, rather than a physical object as a prize removes any worries about shipping it to your winner.
5. Alyssa Smith Jewellery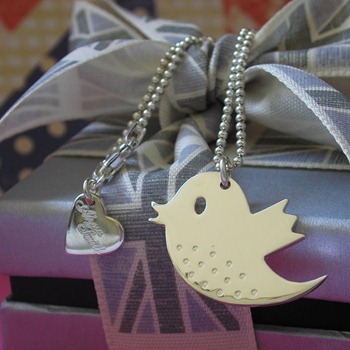 Image Source (with permission from Alyssa Smith)
Alyssa Smith Jewellery is a very blog-centric brand, with a lively Facebook page and Twitter profile, along with the usual ecommerce site.
Alyssa's designs include pendants based on the Twitter 'bird' logo, as well as bespoke pieces – and her Facebook page is an inspiration when it comes to striking a balance between giveaways, discounts, pre-order prices, end-of-line offers and so on, all of which can help you to entice customers into making a purchase, without having to give away too many of your most valuable products.
What is your favorite type of blog giveaway?