Well, it may be another two weeks until it's official but based on the weather we've been having, I'd say Spring is here! Between the eggs hatching, flowers blooming & sun shining, I'm really excited to start decorating my house for Spring & Easter!
I have some cute go-to decorations for Easter but every year I like to make something as well. Last year, Shane & I finger-painted & used stickers on some plastic eggs, and the year before that I made a little scene thing that had a little yellow chick with some glittery eggs & some grass- nothing fancy, but very fun to make & I loved looking at it!
I'm already coming up with ideas for what to make this year after browsing all of the craft supplies at Factory Direct Craft! I spent way too long looking at their kid craft items as well but since Easter's in a month, I was more focused on their super cute Spring products!
This is just a SMALL sampling of what I fell in love with- & I'm having a really hard time narrowing it down & choosing which to get! Their prices are so good, that I could buy every single one of those items for under $30- for $27.42, to be exact! The only reason I even need to narrow down my choices at all is just because I don't have time for all these cute goodies!
They also have really cute baskets that could make a really cute Easter basket- and they have 49 different kinds so surely you can find something perfect for the Easter Bunny to bring to your house!
If you're feeling inspired but don't know what to make, look no further than the Factory Direct Craft blog! They have project ideas & tutorials on everything from Leaf Print Easter Eggs to Thumb Print Bunny Cards to the super cool Message in an Egg!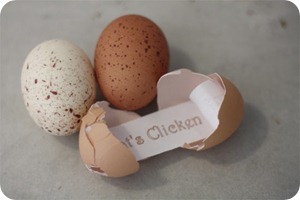 So if you were bitten by the crafting bug like I was, hop on over to Factory Direct Craft for inspiration, tips, and great craft supplies at great prices!

Susie's Note: I partnered with Factory Direct Craft to bring you this post.  All opinions in this post are 100% my own.