A long time ago, I did a review for a book called Secret Lives of Husbands and Wives by Josie Brown. It is seriously one of the best books I've ever read, and I'm not saying that because I got it to free to review or because my review led to a friendship with the author. I'm saying that because I read the darn book in less than two days, with a then-9-month-old, because I couldn't put it down. It was good.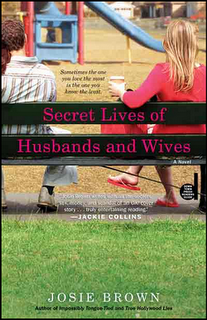 Well apparently I'm not the only one who thinks so because ABC just bought the rights to it and is making it a show- produced by Jerry Bruckheimer, no less! It will be a one hour thriller/dramatic soap and it's going to be my absolute favorite show.
It'll be quite some time before it airs since ABC just bought it today, but in the meantime, check out my review for the book & then go read the book!
And to celebrate, I'll be reviewing & giving away three copies of Josie's new book, The Baby Planner, this weekend!
Congrats Josie!