I think the Buddies are adorable. Even though Shane is only two, I've been watching the Buddy movies for 5 years, since my boss used to put the movie on for her toddler at the office. When Shane was just three months old, I bought SantaBuddies for him, and he's finally old enough to appreciate it now. He calls it "dog movie" &asks for it all.the.time. It's a cute movie, but since it's not quite Holiday time yet- and since we're getting really into Halloween this year- we're super excited for SpookyBuddies!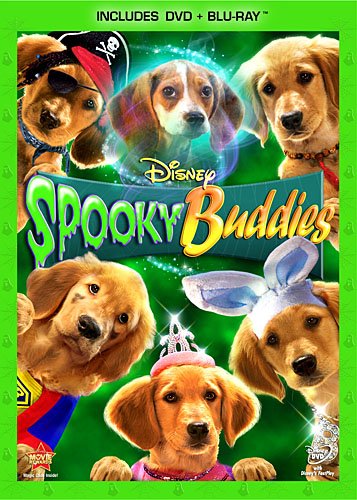 A little more about the film:
It's Halloween, and Disney's irresistible talking puppies are back in an all-new movie that takes them far across town to a mysterious mansion where something very spooky is going on. With the help of some unexpected new friends – including a friendly ghost, this trick-or-treat adventure is howling-good Buddy fun.

In a race against the Howlloween Hound, the Buddies and their new friends, Pip, Zelda, Rodney and Skip must stop Warlock the Magician — and save the world from his dastardly deeds.

Overflowing with action, humor and a bag full of bonus features, Spooky Buddies is a spooktacular adventure that treats you to a celebration of friendship and teamwork your whole family will enjoy.
Check out the widget below for more Buddies fun, including a fun "Who's Your Buddy?" quiz, where you can find out who YOUR Buddy would be! &Make sure to pick up SpookyBuddies, out now!
What's YOUR favorite Buddies movie?


Susie's Note: I will be receiving a copy of SpookyBuddies as a thank you for sharing this widget.