Hey everyone!
Sorry for going MIA for a bit; I got Shane's nasty flu. My fever kept (well, keeps) going from 97.8 all the way to 102.8. Eep! While I'm still not feeling 100%, Dayquil has magical powers &I am excited to finally bring you…
*Drumroll, please!*
My Giveaway-a-Day Spectacular!
Now through Christmas, I'll be giving away something new everyday. There will be lots of reviews as well, but at least one giveaway every day! The first one is coming up in a couple of hours, but in the meantime, pick up one of these buttons so you can get extra entries! Place them in a post, your sidebar, wherever you want- just make sure they stay there until Christmas so you can get extra entries into every single giveaway!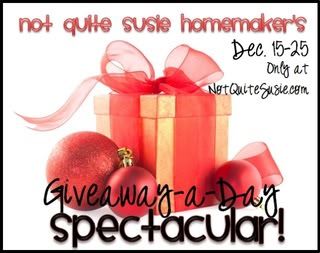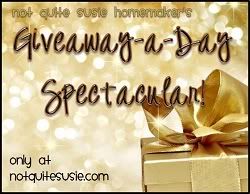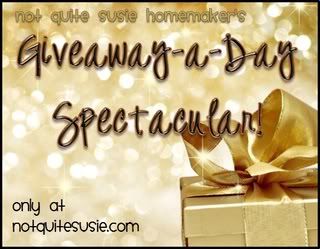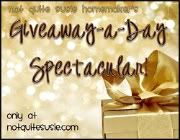 So come back in a bit to enter the first giveaway- I'm starting off with one of my absolute favorites!